We can't all 'bE pOsiTive'
With the ongoing Coronavirus outbreak reaching more than 3,000 positive cases and 136 deaths in the country, more and more people have expressed their dissent on how the government is handling the crisis. You know what we're talking about.
The overwhelming amount of dissent hasn't come without results, as it's garnered change over the last few weeks such as mass testing, Koko Pimentel's NBI probe, and DOH upgrading compensation for volunteers.
Raising concerns has also become an avenue for communication and clarification from the government themselves, as the people's outrage allows them to crosscheck their own decisions.
This includes PACC backtracking their investigation on Vice President Leni Robredo allegedly 'competing' with the national government (it was apparently only a personal opinion), Joy Belmonte apologizing for her social media posts, and DILG contradicting NBI that Vico Sotto didn't violate any Act.
However, the rising expressions of speech have also been met with hoards of criticism – allegations that people aren't 'grateful' enough for the government's efforts or are blindly looking for faults in the system.
Thus, the OG rebuttal: 'Puro ka/kayo reklamo'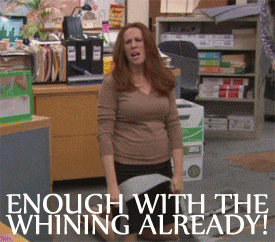 When you think about it, complaining about people complaining is ironically counterproductive enough. But demanding people to remain silent betrays our system as a whole – because the right to speak out is essentially what democracy stands for.
Though everyone may not see eye-to-eye – and not all online dissent is thoroughly researched and executed (no ad hominem, please) – it's still our outright duty to call out when we feel that the government has its lapses.
Heck, our power as citizens is loud and clear in the 1987 Philippine Constitution.
'Sovereignty resides in our people and all government authority emanates from them.'
When we consider that this outbreak is something that our country has never gone through before, it pays for the government to hear what people are needing – especially those who don't have the voice to speak up for themselves.
Staying positive is all well and good but demanding better governance isn't whining, it's vigilance in action. Government checking didn't start with the outbreak and as long as we remain a democracy, it definitely won't end there either.
We'll say this time and time again: It's the virus, not each other, that we're planning to eliminate here – and overcoming this together requires being open to constructive criticism.
Stay safe, but be vigilant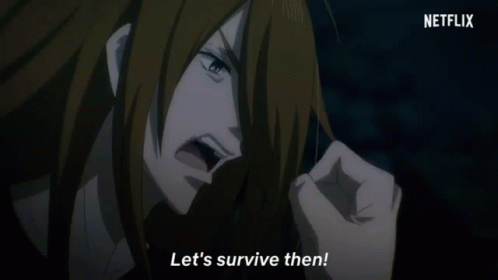 Banner graphic by Marx Fidel