"All dogs, just like most human students, have good days and bad days when learning something new," the CIA wrote on its blog.
CIA adds: "The same is true during our puppy classes. A pup might begin acting lazy, guessing where the odors are, or just showing a general disregard for whatever is being taught at the moment. Usually it lasts for a day, maybe two."
This is Lulu the black Lab.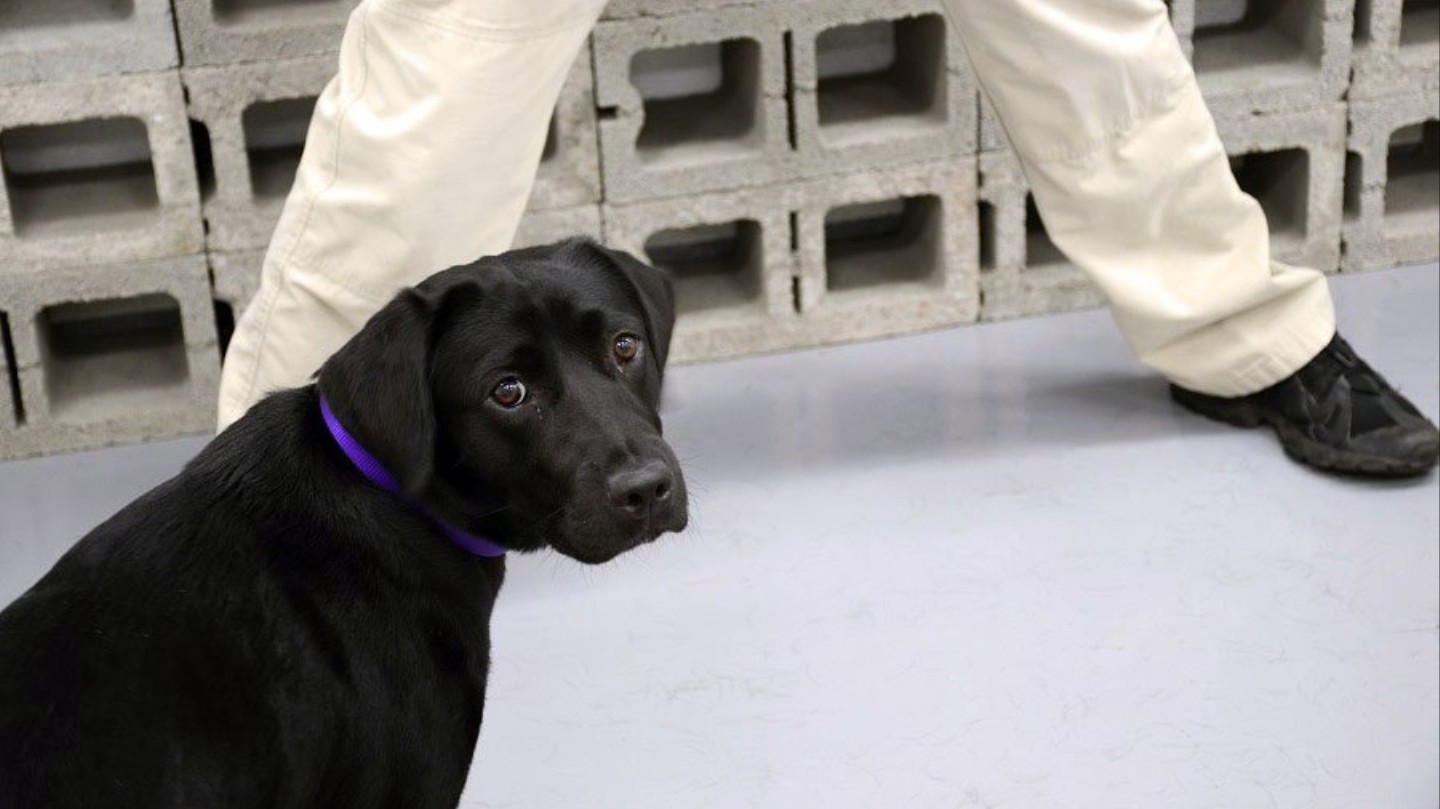 Lulu the black Lab was tapped for the CIA's 2017 K9 unit some weeks ago. The objective of the training included the valiant, but depressing job of sniffing out explosives in airports, government buildings, and sometimes, dangerous locations.
Once she would start training, the CIA wanted her to finish, becoming "the first line of defense against explosive threats."
On Wednesday, it looked like things weren't working out for Lulu.
#CIAK9 Pupdate:
Sometimes, even after testing, our pups make it clear being an explosive detection K9 isn't for themhttps://t.co/nPZl6YWNKb pic.twitter.com/07TXRCH7bp

— CIA (@CIA) October 18, 2017
The CIA tweeted a series of photos of her at work, looking ever so tired and unamused of what's in store for her.
Lulu wasn't interested in searching for explosives.
Even when motivated w food & play, she was clearly no longer enjoying herself. pic.twitter.com/puvhDk1tRX

— CIA (@CIA) October 18, 2017
For some dogs, after weeks of working w them, it's clear the issue isn't temporary & instead, this just isn't the job they are meant for. pic.twitter.com/bBjPz8Ng2U

— CIA (@CIA) October 18, 2017
The CIA added, "Our trainers' top concern is physical & mental well-being of K9s. They made difficult decision & did what's best for Lulu: stop her training."
When a pup is removed or retires from our K9 program, the handler & their family is given the chance to adopt them & many do. pic.twitter.com/EMfua7zhbT

— CIA (@CIA) October 18, 2017
What happens to Lulu? Well, the best retirement of her life.
Lulu was adopted by her handler & now enjoys her days playing w his kids & a new friend, & sniffing out rabbits & squirrels in the backyard. pic.twitter.com/WOImM75P1D

— CIA (@CIA) October 18, 2017
We'll miss you, Lulu. Have a happy doggy life!
We'll miss Lulu, but it was right decision for her & we wish her all the best in her new life!https://t.co/nPZl6YWNKb pic.twitter.com/Mbcr9C7wUY

— CIA (@CIA) October 18, 2017