June marks many special occasions for different people – including Pride Month. As the Metro Manila Pride prepares for this year's Pride March, they are looking for volunteers who are willing to share their time and knowledge for the upcoming event.
The organization announced that it has to fill over 140 spots for positions like account managers, community fundraising officers, photographers, videographers, video editors, transcribers, researchers, illustrators, copywriters, stage managers, talent coordinators, and registration personnel among many others.
MMPride's official website stated the general instructions for volunteers:
1. Applicants must be 18 years of age or older.
2. Review the requirements for the position you applied for here.
3. Read and fill up the Volunteer Application Form here.
Take note that the deadline for applications is on June 12.
VOLUNTEER NA, VHIE!🏳️‍🌈

Marunong ka ba magsusulat, mangausap ng tao, magfundraise, mamimiloto (ng drone), atbp?

Bet mo bang jumoin sa pagoorganisa ng Metro Manila Pride March?

Click na dito to check open positions and how to volunteer!👇🏼https://t.co/aN9k6Jt2Uj#Pride2022 pic.twitter.com/Gy90bOypQc

— Metro Manila Pride #SulongVAKLASH (@mmprideorg) May 24, 2022
After sending your application form, the MMPride Personnel team will review it to see if your credentials fit the role's requirements. If you pass the initial step, the team will then invite you for an interview or a volunteer onboarding session. Applicants who don't fit the role will also be informed about their status.
Meanwhile, the onboarding session gives you a glimpse of MMPride and its terms. You will then be asked to confirm if you're open to pushing through with volunteering for the organization. Once you agree, you're officially an active volunteer.
You can browse through the frequently asked questions about volunteering for MMPride here or feel free to send an e-mail to [email protected].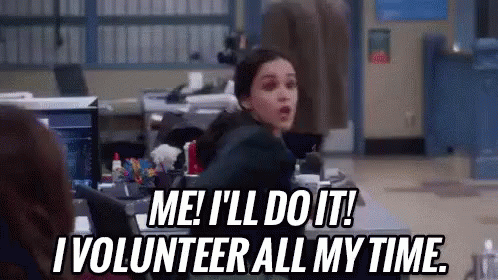 Banner: Mercedes Mehling/Unsplash