There are only three constant things in life: death, taxes, and the pvblic's love for Potato Corner.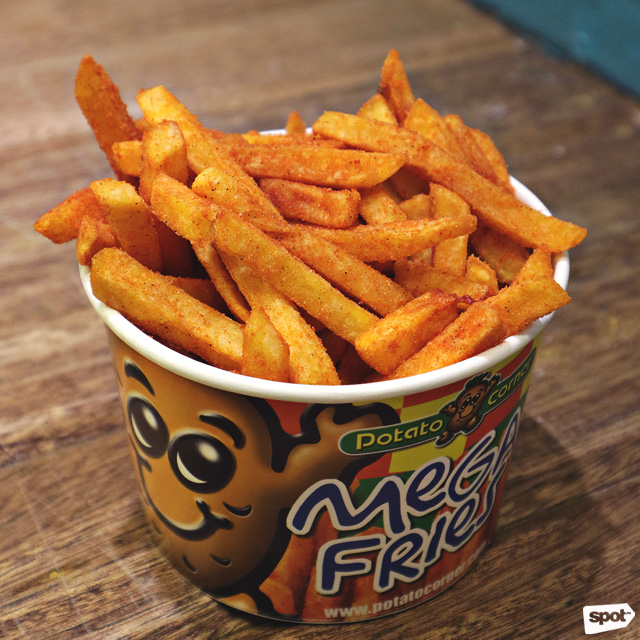 The people's addiction for the fast food joint is so great, you would swear the fries are laced with cocaine. And if you're one of the millions who are undeniably hooked, then you'd be happy to know that there's a way to score more of these munchies for free.
Experience Potato Corner in a fun and exciting way by downloading Potato Corner Craze on the App Store & Google play!

Cook, shake and serve as many cups of fries as you can to claim your FREE GIGA FRIES in exchange of 179 coins ??

Ready, get set, shake! ?#PCCrazeChallenge pic.twitter.com/BCKkqitVgU

— Potato Corner PH (@PotatoCornerPH) October 17, 2018
Potato Corner just released a mobile game called 'Potato Corner Craze' which lets you exchange 179 in-game points for a free bucket of Giga Fries – which costs exactly 179 pesos.
The game's mechanics are actually pretty simple as its quite similar to cook and serve restaurant games such as Diner Dash. It's actually friggin adorable too, as the app's design also mimics real life Potato Corner stalls.
However, there are limits to the promo. You can only redeem up to 1 Giga fries per day, and these can only be claimed from Monday to Thursday starting October 16. 2018.
Given everyone's addiction to mobile games (shout out to Mobile Legends) AND Potato corner, snagging those free Giga Fries will be a cinch.