It's not just you
The weather is apparently the only thing cooling down nowadays, as a record number of Filipinos are found to be pessimistic about their quality of life.
The results come from a recent survey from the Social Weather Stations (SWS), as it comes to no shock given that PH unemployment rate is at an all-time high and we have a literal pandemic in our hands.
SWS calculated the results by subtracting the pessimistic responders from the optimistic responders. It ultimately resulted in a 'net optimism score' of –18, the 'worst in survey history'.
The number of pessimists has also been deemed as 'the new peak in the 37-year history'.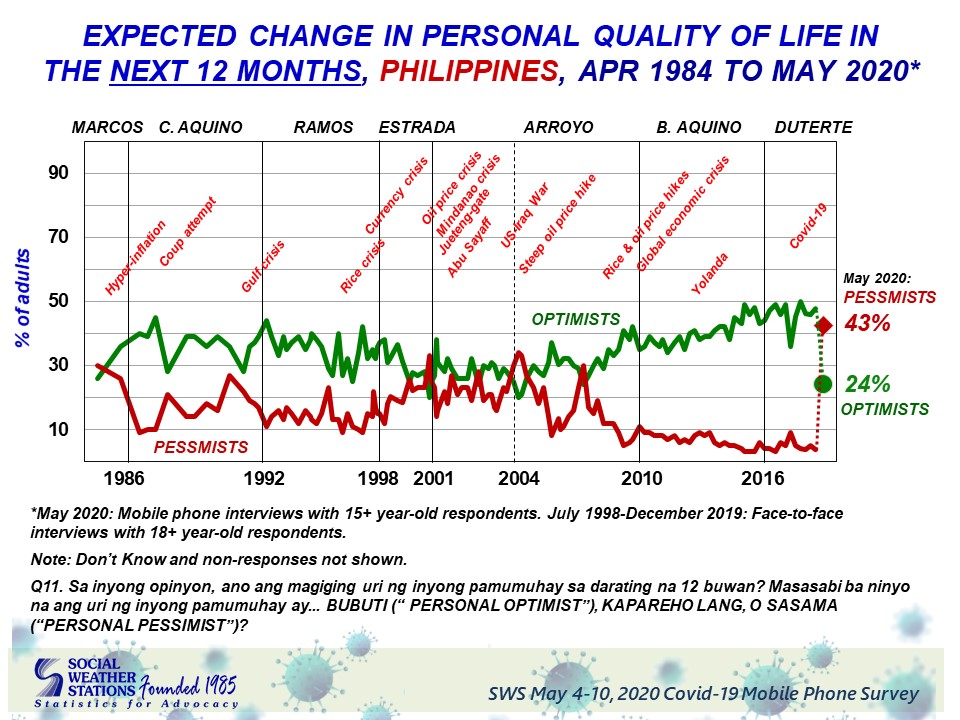 Aside from the pandemic, 'political unrest' brought by the Duterte administration could also be a contributing factor to the negative optimism score, as seen over the years.
'Negative ratings in 1984, 2000, and 2005 were associated with political unrest in the late Marcos-era, the impeachment crisis of Joseph Estrada, and the controversial 2004 election of Gloria Macapagal-Arroyo,' the SWS furthered.
'The last time the score was negative was in June 2008 at –6. Thereafter, the score has been positive in all 46 surveys between September 2008 and December 2019.' SWS explained as the last recorded survey yielded a whopping +44 optimism score.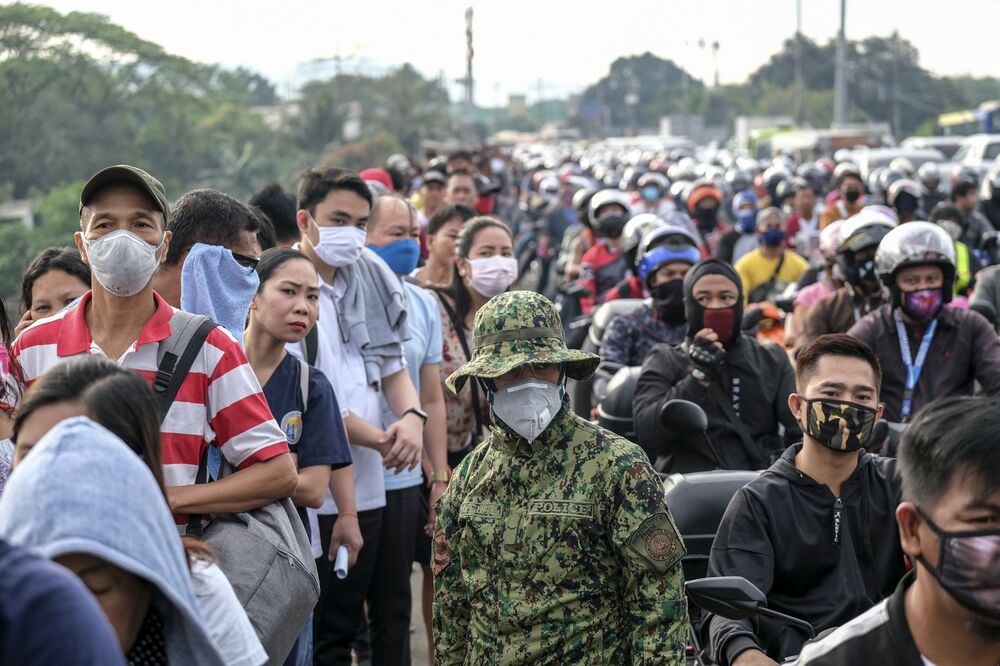 The country's other islands aren't doing so well either, as the net optimism score recorded its lowest ever scores of –37 and –32 in Visayas and Mindanao, respectively.
Out of the 4,010 working-age Filipinos polled by SWS, 43% said that their quality of life will worsen in the next year, 24% said it would stay the same, while 24% said it would improve.
PH, chin up pls
Banner credit: Business Mirror