Everyone had their own bets among the final 28 aspirants, but all eyes were on Beatrice Luigi Gomez as she was crowned Miss Universe Philippines 2021. Apart from representing the country, the beauty queen also made history as she waves the flag for the LBTQIA+ community. She is the first openly bisexual candidate to win the title.
The 26-year-old has always been an advocate for Gender Sensitivity and Awareness. In a Pride Month interview with CDN Life, she shared, 'Just like what everyone hopes for in the LGBTQIA+, I aspire for acceptance and inclusivity — especially equal rights and protection for the younger generation who oftentimes suffer from bullying and different forms of violence.'
Beatrice also remained transparent about her almost seven years of relationship with her girlfriend Kate Jagon, a Filipino DJ and entrepreneur. She stated in an Instagram post that she considers herself as non-binary. She explained, 'Sometimes I'm Beatrice/Bea, other days I feel like being Luigi. It's about being feminine and masculine at the same time.'
There still has been a lot of judgment – both offline and online – towards the LGBTQIA+ community. But Beatrice's victory is another step forward for all the queers who fear discrimination and inequality.
The swimsuit and evening gown part of the competition is always something to look forward to, which are actually two segments that Beatrice also managed to win. But the Q&A portion is not one to miss. The Cebu City bet had 30 seconds to answer how would she be able to continue inspiring others if ever she was feeling sad and uninspired during her reign as Miss Universe PH.
'It is very evident that all of us went through difficulties during this pandemic, but it is also proof that we are able to rise to the occasion,' she responded. 'And if anything happened to me during my reign, I will not give up and inspire others by rising to the problems that I am encountering and by inspiring them that what you are going through, you will be able to overcome it.'
Before owning the prestigious title, Beatrice competed in the Miss Mandaue 2015 pageant and placed second runner-up. She also won Binibining Cebu back in January 2020. When she's away from the glitz and glam, she spends time as a community development worker and a navy marines reservist. She also has a love for volleyball, boxing, MMA, scuba diving, and her pet cat.
Other winners who joined Gomez on stage were Katrina Dimaranan (Taguig) who won Miss Universe Philippines Tourism, Victoria Vincent (Cavite) landed as Miss Universe Philippines Charity. Maureen Wroblewitz (Pangasinan) and Steffi Rose Aberasturi (Cebu province) were the 1st and 2nd runners-up, respectively.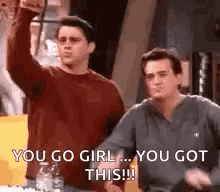 Banner: Miss Universe Philippines