ICYMI, the Department of Transportation's (DOTr) technical working group (TWG) has prematurely ended the pilot run of motorcycle taxis, effectively making them illegal starting next week.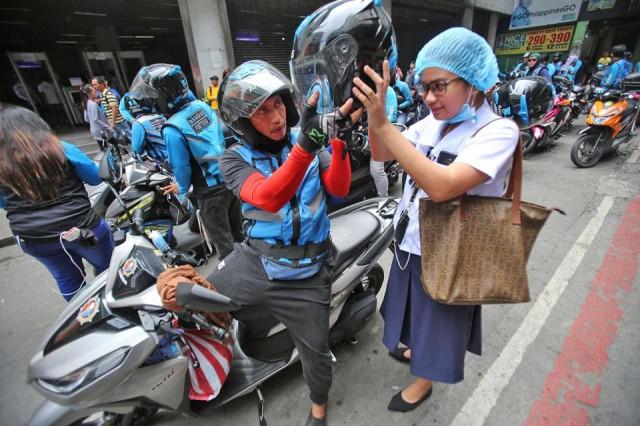 It was a heartbreaking move for the average commuter, as these motor taxis, specifically Angkas, have been seen as the trusted solution to the ever-worsening transport crisis in the Metro.
Factoring in its proven safety record – which is more than what can be said about the local pvblic transportation – the renewed ban is a resolution that seemingly escapes logic for many – and one that paints the TWG as an out-of-touch entity.
WHAT THE FUCK?!

Angkas has gotten me through unbearable traffic caused by improper urban planning and loss of economic opportunities outside metropolitans.

Other countries likewise permit motorcycle taxis. Jusko lord this country talaga. https://t.co/N9GqYKRTYN

— aid ng (@aidxc) January 20, 2020
corrupt grab cars, taxis, faulty trains are the reasons why Angkas was made, Angkas was a solution.

— kit (@chaexhyo) January 20, 2020
Why do you keep focusing on eradicating Angkas instead of actually solving the traffic and transportation problem in the Philippines?

Angkas is popular because they themselves provided the solution that your rich fat asses can't provide. How abt you make a study on that? https://t.co/ETOP04EoDW

— Shara Serdan (@sharakeee) January 20, 2020
As a small reality check for our government officials, we would like to remind that even our very own Presidential Spokesperson, Salvador Panelo, needed a 'habal-habal' (which is illegal, btw) just to survive his 4-hour commute to Malacanang.
You know, the one he did as a challenge after insisting that 'waking up early' is the simple solution to the transport crisis? He was 46 minutes late to work that day, maybe even more, if not for the totally random and convenient 'Good Samaritan'.
So please, DOTr or whoever's in charge: lift the ban, resume the pilot run, come to your senses and let Angkas and Co. back on the streets. If you were sensible enough to send one these taxis to help one of your own, then have the decency to also do the same for the people you pledged to serve.