In an unsurprising turn of events, Presidential Spokesperson Salvador Panelo arrived late at Malacañang after a near 4-hour commute.
Panelo left his Marikina residence at 5:15 am and clocked in at Malacañang at 8:46 am. If he is bound by the normal working hours mandated by the Civil Service Commission on government employees, he is then well past the 8:00 am mark.
UPDATE: (As of 8:46 am) Makalipas ang 3 at kalahating oras na biyahe, Presidential spokesman Salvador Panelo, dumating na ng Malacañang compound; umalis umano siya ng Marikina, 5:15 am. #SpotPanelo | via @mamutuesday pic.twitter.com/e8C8YU0OGu

— DZBB Super Radyo (@dzbb) October 11, 2019
But to be fair to our pal Sal, he was held up (along with his fellow passengers) by members of the media during one of his reported four jeepney rides. This nun's palaban outburst gave us life.
this nun snapping on panelo on @inquirerdotnet's LIVE will make your morning. palaban si sis. we stan!!! pic.twitter.com/oVUdWXVr1C

— Gelica 🥀 (@gelicasroses) October 11, 2019
However, I'm pretty sure not every one of us enjoys a free (and totally random) motorcycle ride whenever we're running late (also, aren't 'habal-habal' trips illegal?)
Palace spokesman Salvador Panelo ends his commute challenge aboard a motorcycle. 📸 MPC pool | @DJEsguerraINQ pic.twitter.com/bV5PfiI8mA

— Inquirer (@inquirerdotnet) October 11, 2019
Panelo initially ignited a shitstorm when he denied the existence of a transport crisis in Metro Manila, as commuters are still able to arrive at their destinations.
'A transport crisis is having no rides, the LRT is not moving, no bus, no jeepney—that's the real crisis. But if you ask me if there's a crisis in our suffering, ah, definitely.'
He also offered a groundbreaking idea, suggesting that people should just practice commuting early. Militant group Anakbayan then issued a public transpo challenge to Panelo, which the latter accepted, although he considered it a waste of time.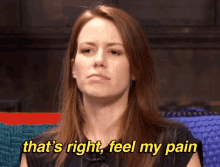 Banner credit: Marx Fidel