Last week, the country's very own Siargao Island received an accolade as one of the world's greatest places. Recently, a global travel site Big World 7, released an article containing the 50 best islands in the world, and Palawan landed the second spot.
The list highlighted El Nido, which is a group that comprises 45 islands at the tip of Palawan. The area is well-known for its Secret Lagoon, and the destination's inviting description reads, 'Swim through a hole in the limestone rocks to enter a hidden bay with crystal clear water and soft sand.'
'It feels untouched, with white sandy beaches and tropical jungle. As soon as you step foot onto here you'll instantly agree it's one of the best islands in the world,' the description added.
The annual ranking was curated by using aggregated scores from past media results and the contributions of the website's editorial team. It reads, 'It's a diverse list, with tropical cays and Nordic bays. From Mallorca to the Maldives, consider this your essential vacation guide.'
Whether you just want to have a chill getaway or throw a beach party, consider adding the top ten islands on the list for your next travel agenda:
1. Lummi Island, Washington
2. Palawan, Philippines
3. Espiritu Santo, Vanuatu
4. Sommarøy, Norway
5. Korcula, Croatia
6. Fraser Island, Australia
7. Pemba Island, Zanzibar
8. Barbados
9. Flatley Island, Iceland
10. Bora Bora, French Polynesia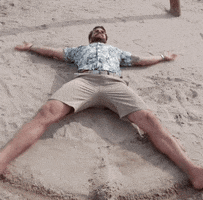 Banner: Palawan image from Instagram/thefreedomcomplex