Here we go again
Following the viral video of transwomen Anne Pelos being badgered by two Makati City police officers, word has been spreading of Philippine National Police (PNP) operations that allegedly target transwomen for police profiling.
ATM. Hindi nyo Naman ako na inform na bawal na pala dumaan sa Makati ave. Ang lahat NG transgenders/gays etc Kasi hinuhuli nyo na walang kaalam Alam lahat! FYI maranagal po Ang trabaho ko para sabihin ko sayo and yet ayusin mo muna at explain NG maayos Kung bakit need nyo ko huliin sasama ako with feelings Kung naexplain mo NG maayos kaso muntanga e Hindi mo masagot Kung Ani ibig sabihin NG mga tinatanung namin! Kyah! Kung baguhan ka sa serbisyo klaruhin mo muna huh! Hindi ko lahat NG dadaan sa trans sa kalye dadamputin nyo at huhusgahan! Kung ano Ang trabaho ! 👊👊😠😠😠 (Kaya po ako nakaganyan Kasi galing po Aki NG photoshoot sa work) to make things clear 😒 tas ending nito huhuthut kauo NG pera para makalaya ! Hoy! Bago nyo gawin Ang trabaho klaruhin mo muna at intindihin Kung Ani Ang pinapagawa sa Inyo Hindi un paladisyon ka 😂👊😒 😂😝 ganyab ba talaga pag walang ka date need mang huli NG mga trans 😂😂✌️ Sa lahat po NGA mga tranny Jan ingat Lang po sa Makati ave at wag kauo mag lakad lakad mag Isa kasi Sabi Ni mamang pulis LAHAT DAW NG TRANS NEED DAW HULIIN OR KAUSAPIN SA PRESINTO KASI DAW YAN DAW ANG INSTRUCTIONS SA KANILA! Sana sa susunod bago kayo mang dampot alamin nyo muna Kung may isang marangal na trabaho Ang kausapin nyo! Hindi un Kung Sino Lang Makita nyo dadalhin nuo agad sa PRESINTO! 😠😠😠😠😠😠🖕🖕🖕#Discrimination#LGBT#Respect

Posted by Anne Pelos on Friday, February 14, 2020
It doesn't help the Makati City Police that a surfaced tweet dated last January actually dubs the operation as 'Oplan X-men'.
The since-deleted Facebook post describes Oplan X-Men as 'an intensified operation that aims to rescue ladyboys from exploitation and human trafficking in ill repute areas.'
The incident soon became a trending topic, with many users and human rights groups rightly slamming the tasteless operation name and the officers' harsh treatment of Anne.
However, the PNP claims that they never officiated an 'Oplan X-Men' – as the profiling is part of an ongoing campaign to rescue human trafficking victims in Makati, regardless of sex and gender.
'There's no such thing as 'Oplan X-Men. What we have is an anti-criminality campaign perpetrated by all individuals,' Makati Chief Rogelio Simon clarified. 'We are not singling out transgender women.'
As for how the derogatory title came about though, Simon explained that it 'evolved through informal conversations ('kwentuhan') among police officers.' Yikes.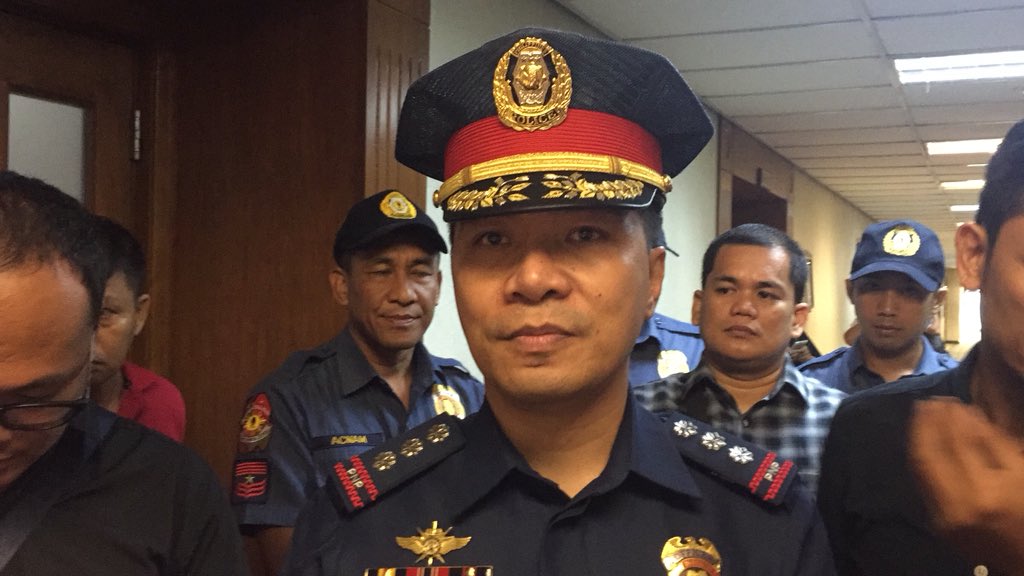 Though the operation may have good intentions, Anne's video and Simon's paper-thin explanation are proof that – though not all – there are still some PNP officers that see transgender people as lesser, if not humorous, members of society.
It's even more ironic when you consider that those tasked to serve and protect are the same people giving the LGBT+ community more reasons to fear. It's time for some gender-sensitivity classes, people.
Say it with us: Transwomen are women, not 'X-Men'
Banner art by Marx Fidel