The following are the author's personal political beliefs
Is it just me, or does everyone feel a bit teary-eyed?
After months of speculation and agonizing back-and-forths, Vice President Leni Robredo has finally declared her campaign for the presidency in 2022.
And as someone who works in social media, who has had a front-row seat to the inane late-night speeches, blatant corruption, and the president's prioritization of his few friends over the welfare of the Filipino public, I couldn't help but be a bit emotional.
My timeline is filled with #LetLeniLead and #LabanLeni hashtags. Supporters who I thought were long discouraged by fake news and demolition jobs, suddenly came out of the woodwork, swearing to wear pink in tribute. This overwhelming sense of unity didn't seem possible a few days ago.
As the period for the filing of candidacies whittled down to its October 8 deadline, it was tough not to be distraught before Leni's announcement.
As a first-time voter, who, like many others, decided to register after a frustrating six years, the sense of disappointment felt double. I wanted my first-ever vote to mean something, to be for someone who I truly believed in. Not someone who is the lesser evil or the shiniest among the turds.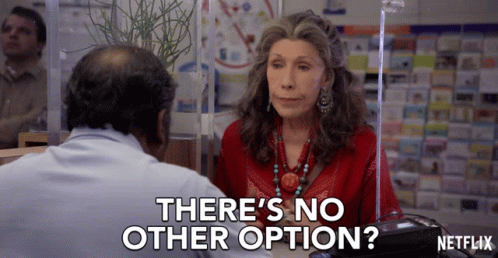 No disrespect meant to Mayor Isko Moreno, who, while having done a lot of good for Manila, should've bided his time and kept his ambition in check. Neither to Senator Manny Pacquiao, the greatest Filipino boxer, a commendable philanthropist, but a poor and misguided statesman.
Sen. Ping Lacson has much of a chance at being president as Duterte stopping with his cursing. And Bongbong Marcos is… well, he's Bongbong Marcos.
But Leni Robredo has always been built differently. She won't run because she's leading in the polls. Or for the sole reason that she believes she can win. Nor because it's 'God's will' or it's her 'destiny'.
Leni Robredo will run because she wants to serve. And isn't that the purpose of a public servant in the first place? Not for the ambition, the glamour, or the opportunity to shift history to her favor.
She wants to help and do the best for the Filipino people. That's it. Always has since the start of her vice presidency, and even more so during the COVID-19 pandemic. What more can we ask?
'Ina akong nakikita ang pagdurusa ng minamahal kong bansa', said Robredo in her announcement speech, much to the cheers and relief of her supporters.
'Naniniwala ako, ang pag-ibig nasusukat hindi lang sa pagtitiis, kundi sa kahandaang lumaban, kahit gaano kahirap, para matapos na ang pagtitiis. Ang nagmamahal, kailangan ipaglaban ang minamahal'.
But as my emotions swell with pride, hope, and optimism at the idea of a Leni presidency, I'm also a realist. And the reality is that this will be a long, tough fight, littered with trolls, disinformation, fake news – a practice that the past administration will leave behind.
Even Leni herself admits this.
'Malinaw sa lahat ang hamon na kinakaharap natin. Nakita na natin lahat ang pagsisinungaling at pang-gigipit na kayang gawin ng iba, para maabot ang layunin nila.'
'Nasa kanila ang pera, makinarya, isang buong istrukturang kayang magpalaganap nang kahit anong kwentong gusto nilang palabasin.'
'Kung parehong uri ng pamamahala at pareho ang pagkatao ng mga magwawagi sa araw ng halalan, wala tayong aasahang pagbabago.'
It will take more than a genuine desire for service for Leni Robredo to come out on top. And if on the off-chance that we are deprived of her presidency, I am at least comforted with the thought that I voted for someone who genuinely believes that we, Filipinos, deserve better.