Being stuck in another year of interacting virtually, you probably did everything to elevate your space. You have everything covered from ring lights, an HD webcam, and perhaps a desktop mic. To add some fun to your online setup, Netflix released Squid Game-themed backgrounds that could match your mood.
There are probably some set locations from the K-drama series that you want to visit (or not) IRL. But either way, you can digitally appear in certain areas from the show with the eleven video call backdrops that Netflix provided. The streaming giant calls it "Squid Game backgrounds for your next meeting that should have been an email."
Are you ready to show off your newly discovered backgrounds? If you can't decide yet, We The Pvblic's team share their picks below:
Bea, Multimedia Artist – Player's room with stacked beds
'This one, because I'm always sleepy,' Bea explained. Just like the contestants in Squid Game, your bedroom is probably the place you've spent the most time in during quarantine.
Gelo, Senior Content Producer – Reconstructed alleyways a.k.a. The 'gganbu' location
'This one, because it f*cked me in the feels,' Gelo explained. This location was used in one of the games that presented the loyalty and real intentions of the characters.
Alexis, Content Producer – Two glass bridges
I pick this one as my potential Zoom background since the lights look pretty. It also kind of disguises the fact about how dangerous this game is. But I wouldn't play this IRL though.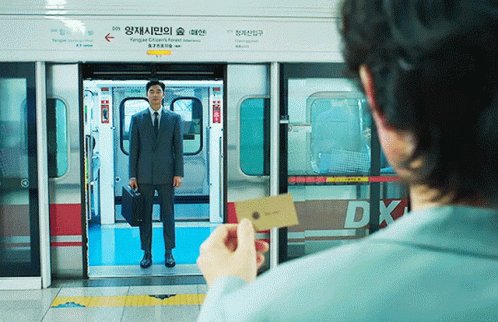 Banner: (L)Netflix/Squid Game, (R) Facebook/netflixph