With less than a hundred days left until 2021, it's inevitable to find ourselves switching up our daily routines. Admit it, we've tried our hand at being chefs, artists, and even nutritionists within the 4 walls of our homes – and that's perfectly alright.
With the so-called plantemic now taking over, we're pretty much all aware of the perks of our household plants. But what if we take it up a notch and included more of the environment throughout our personal time?
Take a peek into our nature-infused routine to add a little more life to your days – from one (struggling) plantita to another.
Get some morning exercise
Before getting up, it's important to get your muscles working with some stretching. Consider setting a timer to turn off your aircon and/or electric fan before you wake up, and open your windows to stretch and be greeted by the fresh air.
Overnight oats
For breakfast, one of the most popular non-cook dishes are overnight oats. The basic ingredients are simple enough: rolled oats, some fruits, chia seeds, and milk to make the most basic variant.
Just mix the ingredients in a jar and pop it in the fridge before you head to bed. Voila, you now have a naturally healthy and delicious breakfast and a reason to actually get up in the morning?
Treat yo' hair
To jumpstart your nature-infused day, taking some personal 'me time' is also a must to fully align yourself. Take some time in the morning to treat your hair right with nature's finest ingredients through the all-new Cream Silk Rich Organic Powerfusion conditioner.
Not only does Cream Silk's new line moisturize and boost hair with the latest technology, but it's also packed with sunflower seed oil, vitamin E, antioxidants, ceramides, and essential fatty acids to make sure your hair receives the full power of nature.
Cream Silk's new line also caters to all Filipina hair needs with two variants: Rich Moisture (for dry and coarse hair) and Rich Lustre (for lifeless and brittle hair).
Ground yourself with nature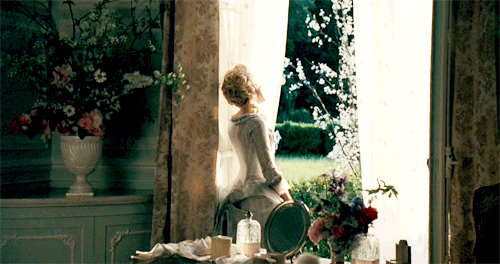 While you're in the middle of a busy day, it's also best to give your eyes (and legs) some rest. Research has shown that connecting with nature even for a short while improves our well-being and physical health. Cheesy as it may be, nature actually does heal.
While you're taking that bio-break or just waiting for an email reply, leave behind your phone, take a short walk outdoors (even if it's outside your house), and take in the fresh air and the calming green of the trees.
Prep the atmosphere
Nothing lifts your mood like setting the room with some warm lighting and fresh scents. Studies have shown that simply preparing your body for the night will make you sleep earlier. We can't keep scrolling until 3 AM and wait for sleep to come, people.
One of the best things to do to set your personal care mood is by immersing yourself with relaxing scents thru soy candles and essential oils via an air diffuser. Yup, we're going a 100% tita.
Customize your journal
In order to keep track of our mental health during these times, experts recommend keeping a personal journal to make sure you end it on your own note. With the lockdowns now going as far as 200 days, recording your days could be one of the best ways to, you know, keep your sanity.
We recommend customizing your journal in your own style and keeping pressed flowers between your notes so it gives off a dainty scent when you're jotting down.
Now more than ever, we need balanced systems to keep our footing amidst this pandemic. Just because we're cooped up inside and relying on technology doesn't mean that we have to forget mother nature and all her perks.
Halamoms, you know what to do
Banner by Justin Castro