Oh to be a deer in a Sakura park
With the growing lack of tourists brought by the Coronavirus lockdowns, deers in Japan's famous city of Naga have just been spotted straight-up vibing by themselves.
In a video posted by HiQ Japan, the normally tourist-laden Sakura forests in Naga have now been occupied by its deer community. With Cherry Blossom season usually occurring this time of year, the unbothered deers laying in pink grass is just what we need to get through the week TBH.
'Deers are chilling at sakura park in Nara #stayhome #staysafe,' reads the short clip.
Deers are chilling at sakura park in Nara.桜の季節の奈良公園More @https://www.youtube.com/channel/UCvbwBVVwxDA26qE8bHvwnUw#stayhome #staysafe

Posted by HiQ Japan on Wednesday, May 13, 2020
Despite the scene looking serene now, the tourist drop has actually greatly affected the poor deer community – especially when fewer people are giving out their fave 'shika senbei' rice crackers.
Back in March, herds of deers were even found roaming around the streets of Nara to scout for food and available grassy spots. With a group of 10-20 deers crowding to cross Nara's streets, it's looked like something out of an apocalyptic movie instead.
今朝の🦌動画
コンビニへ寄り道の巻😁#奈良#鹿 pic.twitter.com/bnqJnqCyyI

— okadennis (@okadennis) March 4, 2020
For now though, it seems that the deers have found refuge among the bright cherry blossoms, not just serving as a pretty cool sight to see but an actual resting place for the herd.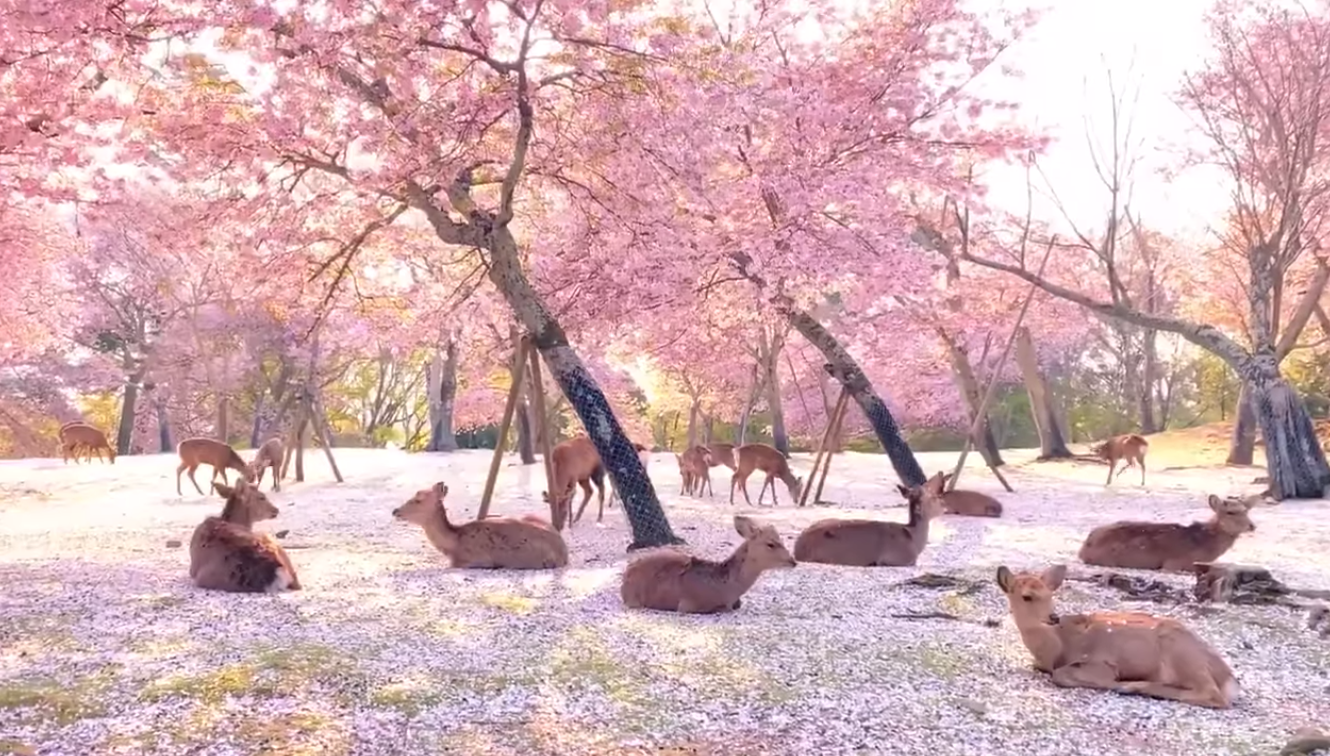 Banner credit: HiQ Japan