Xian Gaza, resident creep, is at it again
After his failed attempts at 'courting' Ella Cruz and Erich Gonzales, literal convicted scammer Xian Gaza has taken his chances with none other than our newly-single President, Nadine Lustre.
'It's just that my financial capacity at the moment is a little bit good and I believe that you deserve to be the first ever person in the Philippines to receive a 'Bouquet of Mustang' as a Valentines gift because that's how high I value you as a woman,' he shared.
The unnecessarily grand gesture for Naddie is Xian's latest foray in wooing some poor soul – and TBH, it isn't #goals.
It may be all fun and games at first, but downplaying Xian's repeated acts as just a creepy guy doing creepy things lowkey normalizes women getting into uncomfortable situations for the lolz.
Call it a soapbox, but these absurd situations often expect the recipient to laugh and shrug it off: 'It's hilarious, so what's the use in getting mad?'
Yet this tolerance fuels guys like Xian to move on to the next, creeping out girls and pushing boundaries one by one.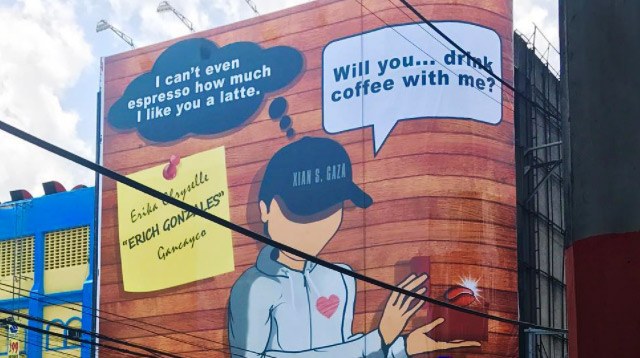 Nadine isn't the first girl to be the target of Xian's clout-chasing, and she likely won't be the last. With Vday coming up, men – and women – should know better than to hide behind smoke and mirrors. Don't be like Xian.
Banner credit: Instagram – @nadine