The sheer power
If there was ever any doubt when it comes to the marketing pull of one Nadine Lustre, all they have to do is take a look at this photo of the bare-faced beauty in Siargao. This simple pic of Nadine buying lechon sauce launched memes, thousands of tweets, extensive media coverage, and even an official statement on what her ulam was for that day.
My bestie @hello_nadine really out here serving looks just to buy Mang Tomas 💅

(📷ctto) pic.twitter.com/xtEPM8e8A7

— POP HAZE (@pophazeonline) August 26, 2021
It was an insane, ridiculous frenzy, one that we imagine provided much of that sweet, sweet media mileage for a famous brand of lechon sauce. But the hype for the brand was gone as quickly as it was built, after a Twitter user revived the hashtag that condemned food company NutriAsia, which owned the product.
'Just read up on that #', wrote Nadine. 'Guess this is goodbye Tomas!'
just read up on that #

guess this is goodbye Tomas! 😒

— Nadine Lustre (@hello_nadine) August 26, 2021
What is #BoycottNutriAsia?
Back in 2018, calls to boycott NutriAsia and its products flared after a picket line of some 300 workers and their supporters were violently dispersed in front of the company's plant in Marilao, Bulacan. One of the jarring images from the dispersal saw an elderly woman who was bleeding from the nose. 20 people were arrested, while 30 were injured from both sides.
Both camps blamed each other for the chaos, with the protesters saying that the violence only started when security and police 'brutally broke up the picket line and dispersed protesters'. NutriAsia claims to have video evidence of workers throwing rocks at the security forces.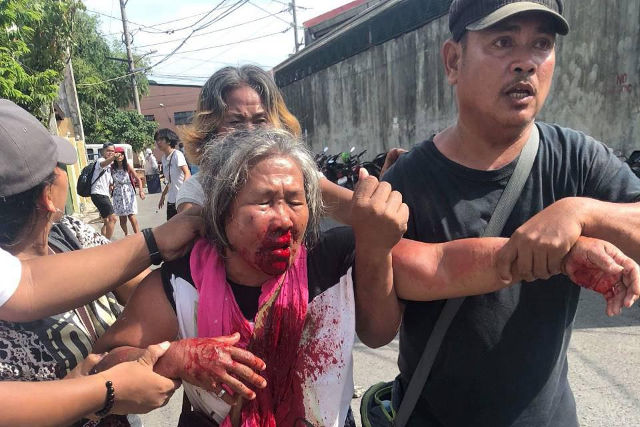 The protest was part of a labor dispute which saw workers demand regularization of around 900, a recognition of a union, and the re-hiring of employees who were said to be illegally dismissed.
During a senate hearing, NutriAsia says that it supports worker rights and the abolishment of the end-of-contract or 'endo' scheme in the country. It argues that the striking workers are not employed by the company, but rather by their contractors. Thus, NutriAsia is not liable for any supposed violation of rights and unjust labor practices.
However, the Department of Labor and Employment (DOLE) had previously flagged NutriAsia for using firms for labor-only contracts, considered illegal under Labor Code and Labor Department order 174. DOLE ordered the regularization of 80 of its workers.