By Randy Fenella
My mother recently said something completely repulsive.
After waiting in line for eight hours inside a mall parking lot, she has just been registered as a voter, successfully beating the Commission on Election's (COMELEC's) deadline. When she returned home, I sensed the glee of victory in her demeanor as she now can cast a vote in the upcoming 2022 presidential elections.
"Dapat manalo kandidato ko," she exclaimed. "Pinaghirapan kong pumila d'on." (My candidate should win, waiting in line was very difficult).
Full disclosure, my mom, 55, is a true blue DDS/Marcos loyalist. And me, I'm on the complete opposite end of that spectrum. I have no loyalty to any politician or political party. For that reason, my mom and I have had several heated back-and-forth debates that sometimes turned into ugly shouting matches.
The way she said she wanted 'her candidate' to win made me want to start another feud right there and then. But throughout the years, I've learned to hold my tongue as it's the only way to keep the peace inside this household. After all, I'm currently living in her house. And even though I believed my arguments were always reasonable, I felt guilty every time I picked fights with her.
On top of that, I've mellowed out through the years. I've learned that arguing with blind fanatics is a fool's errand.
However, that didn't change the fact that I found what she said exceedingly disgusting. "Your candidate, huh?" I thought. "What the hell do you think the election process is, the f***ing Wrestlemania or something?"
That's when it hit me: Yes, that's exactly what politics is to my mom. She obsesses about her Tatay Digong and Bongbong Marcos the way I stan my LeBron James and my Rose Namajunas. She religiously watches her Karambola and Thinking Pinoy for the same reason I listen to The Ringer's Bill Simmons and ESPN's Zach Lowe.
It dawned on me – my mom and I share the same obsessive personality – we just have different outlets. Hell, obsession probably runs stronger in my bloodstreams as I was the one out of the two of us who turned my mania into a career. I chose to become a sportswriter while she stuck with running a small business.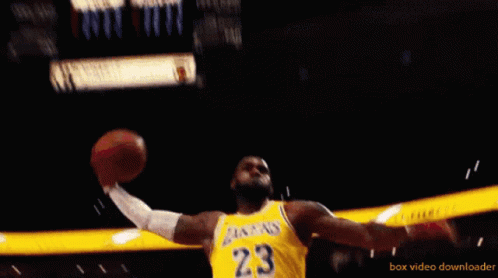 But it isn't rocket science to assume that our passions have significantly different magnitudes of effect on society. My fanboy tendencies might push me to spend P4,700 a year for an NBA league pass subscription, or order an unhealthy amount of UST Growling Tigers merch online, or fight LBJ slanderers in the comment sections of sports pages.
I know, I can be insufferable as hell, too.
But when my mom's fangirl tendencies take over, she'll be willing to line up for eight hours in an uncomfortable waiting area in some random mall to make sure her candidate gets her backing in May.
She'll put her Christian values aside and keep murderers and plunderers and oppressors in power. You bet your a** she'll burn bridges between herself and her close friends and replace them with so-called like-minded social media buddies she's never met in real life.
When my favorite athletes win, I might momentarily turn into the most annoying dude-bro on social media and talk an obscene amount of smack to my homies. When my mom's favorites win… Well, you get the idea.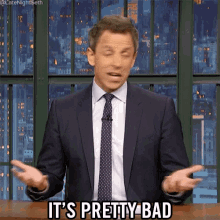 Got a story to share? Hit us up at [email protected]