Even when you fight with her, you love her to bits. She was the first woman you ever adored, the bringer of life, the best woman in your years of existence. And while we're no stranger to showing our love for our moms 365 days a year, Mother's Day begs that we up our affections quite a bit.
But with the current lockdown, taking her to a fancy resto or buying her pricey gifts is more likely out of the question. However, there are still other, more personal ways you could say say 'I love you' that are just as effective without being extra.
Do your household chores (without complaining)
She always cleans the house and washes your clothes even if she has a ton of other things to do. Let her rest this day and just help out in the house. Sweep and mop the floor a little bit, wash the dishes, give your family dog a bath like she always tells you to. That'll be enough for her.
Make her favorite meal
Now, we're not saying you have to be a chef and you have to whip up a 5-star delicacy for your mom. We're talking about even just making her a nice sunny side up egg with the cute little smile you can make with ketchup for breakfast in bed. That would be a great gesture for her (unless, of course, you're a cook and you need to up your game for mommy).
Make her something from the heart
Why buy gift cards when you can make your own little card showing all the reasons why you love her? You can think of a lot of specialized DIY gifts for your mom. If she's into plants, make her a garden. Or make her origami flowers while you're at it! Just think of what your mom loves most (aside from you, of course).
Start giving part of your pay
Your parents have been paying the bills even before you were born. Maybe, just maybe, it's time to start helping them out now as you grow up as a working millennial and as they grow older.
Respect her
We know we all get into arguments with our moms. It's human nature for us to disagree on things, but that doesn't mean you don't talk to her in a respectful manner. Always respect her views as she respects yours. Give her the respect someone who's taken care of you for nine months to the present deserves.
Spend more time together
We know what you're saying: 'We're already cooped up together, duh!'.
But when was the last time you were actually with her? I'm talking about being present in the moment, just making conversation for the sake of actually being interested. How about fully listening without tuning out halfway through?
Talk to her about her day, tell her about yours, tell her all the stuff you've never told her before, all the things that make you proud, all the things you want to open up to her. Because believe us, she wants to listen to everything happening in your busy world, because she wants to be a big part of it too.
This lockdown has given us the opportunity to reconnect with people we might've neglected due to the hustle and bustle of everyday life. This Mother's Day, show that you really care. At the end of the day, virus or no virus, it's our families that stay with us 'til the end.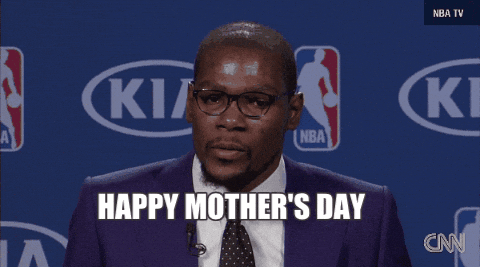 Banner: Mamma Mia