'High quality' films can't save this year's festival
The 2021 Metro Manila Film Festival is, by definition, a flop. Photos of an empty opening weekend filled social media, jokes about postponing Spider-Man: No Way Home are aplenty, and the producer of Kun Maupay it Panahon, an MMFF entry, described the feeble box-office numbers as 'heartbreaking'.
The shortage of ticket sales comes with an abundance of theories behind the festival's failures, with veteran director Jose Javier Reyes chalking it up to eye-popping ticket prices, the ongoing pandemic, and the audience's shift to streaming services such as Netflix, Viu, and VivaMax.
Reyes' theory was met with criticism for overlooking the quality of Filipino films, which, according to Facebook 'critics' and Twitter 'intellectuals', is the main reason for the paltry reception. Per the narrative, if only our films weren't formulaic, generic, and had a smidge of 'substance' in them, this year's MMFF wouldn't have failed.
To that, we call bullshit.
The MMFF was never Cannes.
Blaming the MMFF's failure to the absence of 'deep' and 'resonant' films would be similar to complaining that the Venice Film Festival would be less tedious if it had more 'Avengers: Endgame' and 'Zack Snyder's Justice League.'
In its 46-year-history, here are the MMFF's top 5 grossing entries: Fantastica (596 million), Gandarappido: The Revenger Squad (571 million), Miracle in Cell No. 7 (543 million), Beauty and the Bestie (529 million), The Amazing Praybeyt Benjamin (455 million).
Save for Miracle, a remake of the Korean film, all four are headlined by Vice Ganda, accompanied by either love teams or Coco Martin. 2012 was the highest-earning MMFF, when Vic Sotto pitted his 1000th Enteng Kabisote against Vice's Sisterakas.
This is no slight against Vice Ganda or other comedians, but they peddle a type of content that's a) easy to consume and b) light and breezy, which fit the theme of the holidays. And they do it well.
The MMFF caters to a wholly different audience, filled with sleep-deprived parents who want to shut their kids up for an hour and a half during a hectic season. It was never a festival for your friends who stan Wong Kar-wai and worship Wes Anderson. Maybe it was 20, 30 years ago, in the times of Jose Rizal and Kisapmata, but try asking an 8-year-old nowadays to watch Chungking Express and see if they don't bail.
Case in point: Despite this year's struggles, The Exorsis by Alex and Toni Gonzaga is still selling out in 94 cinemas nationwide. Meanwhile, the producer behind Big Night!, the black comedy film about the Drug War, said ticket sales are at a snail's pace. This, despite Big Night! winning Best Picture and Best Actor awards for Christian Bables and John Arcilla.
The MMFF tried the 'all-indie' thing – and failed.
2016 was when the MMFF attempted to put a little more… 'intellectual currency' in their entries, as opposed to the usual cash cows and glorified commercials. In their place were the likes of Saving Sally, Die Beautiful, Ang Babae sa Septic Tank sequel, and Sunday Beauty Queen.
The move was the toast of social media, seen as the next big step towards 'bettering' the Filipino film industry. Most of the entries went on to receive good reviews from critics.
And yet, barely anyone went to see it.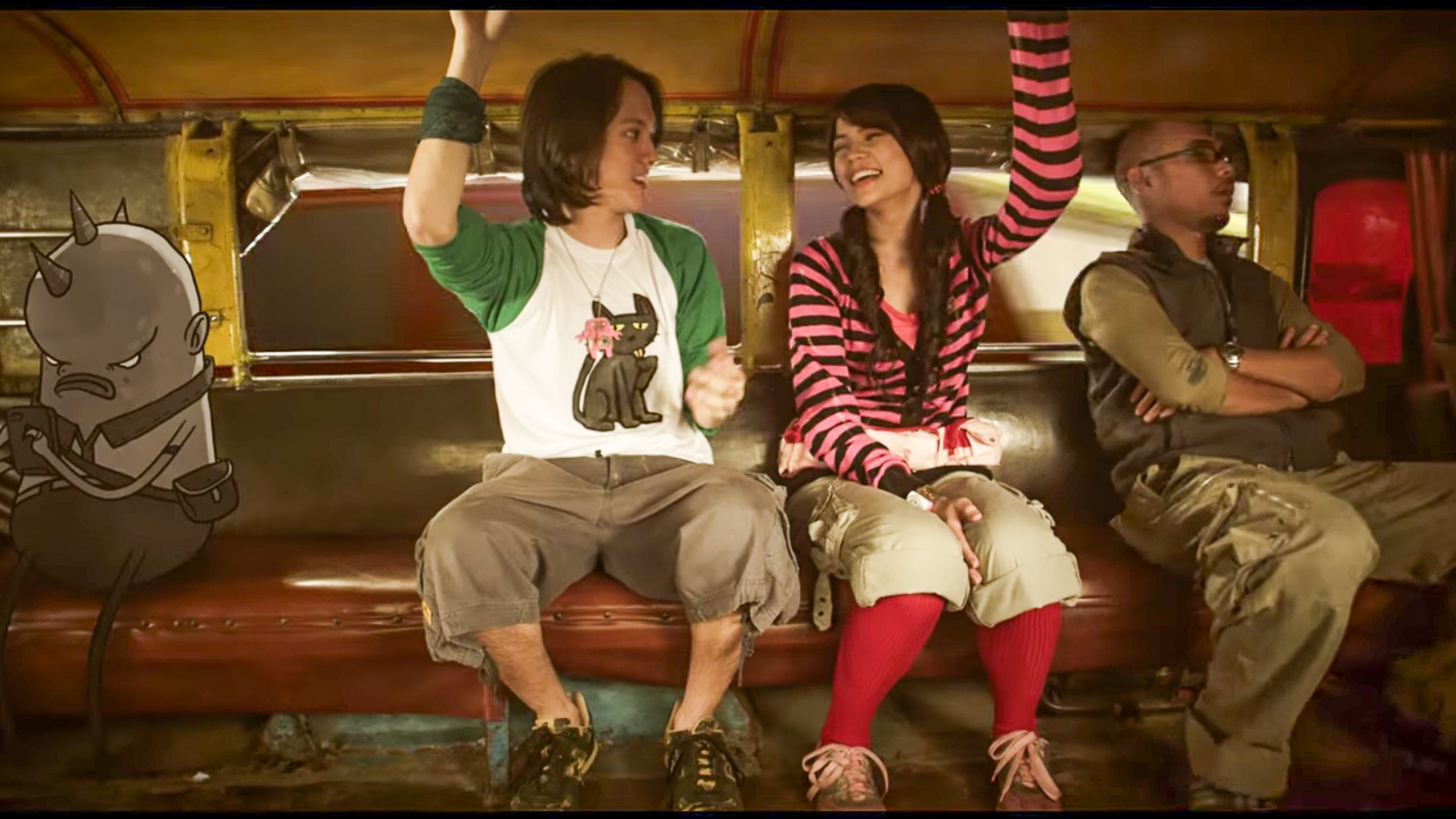 The 2016 MMFF became the lowest-grossing festival in 7 years by its conclusion, grossing less than half a billion. It would've still had the distinction if not for the COVID-19 pandemic in 2020. It took a world-shutting virus to supplant the infamy of a festival that finally gave a shit and deserved so much more.
The MMFF would then pivot to its original programming in 2017, leading to the resignation of three of its committee members, including acclaimed scriptwriter Ricky Lee. One resignee, University of the Philippines professor Rolando Tolentino, lamented the divide between commercially successful and high-quality films.
But could we blame the MMFF when their experiment's intended audience, those who supposedly 'hunger' for quality entries, didn't bother to show up?
Patunay ang MMFF script selections na tunay ang hidwaan ng komersyal at kalidad, tunay din may kapangyarihan ang komersyal interes.

— rolando tolentino (@rolandtolentino) July 1, 2017
Other film festivals exist.
As the old sage advice goes: Don't force yourself in places where you're not wanted. 'Indies' or films that go against the commercial grain cannot save the MMFF, because they never have.
COVID? Sure. Lack of family-friendly options? Alright. Pricey tickets? Understandable. But the issue is barely about the quality of the films because of the MMFF's intended audience.
Luckily, there are other film festivals out there. In our review, we called the 2021 Cinemalaya a must-see. There's also QCinema. Should we combine the two and have one unified festival for smaller films? Maybe. Is it feasible? We don't know. While regularly seeing Filipino movies that manage to merge commercial value + decent writing would be a treat, it remains a pipe dream for now.
The Internet also exists, and the best thing is that everyone can be heard. You just need a little maneuvering, strategy, and luck. Box-office flops have found a second life on streaming services, such as 2018's Through Night and Day and Ang Pangarap Kong Holdap, which became Netflix's most-watched Filipino title in 2020.
These are proof that people are willing to watch content that offers something 'more'. It's all about finding a suitable medium. The MMFF just isn't it.