Things just took off for Millie Bobby Brown after "Stranger Things" became a worldwide hit. There's no reason to doubt the show's brilliance and the phenomenal acting of each of its cast members.
We're all "Stranger Things" stans at heart, keeping ourselves updated about everything and anything related to the show. But there's probably one news that's starting to shock many, and it's not even related to the show's next season: 13-year-old Millie Bobby Brown, our darling Eleven, is rumored to be dating!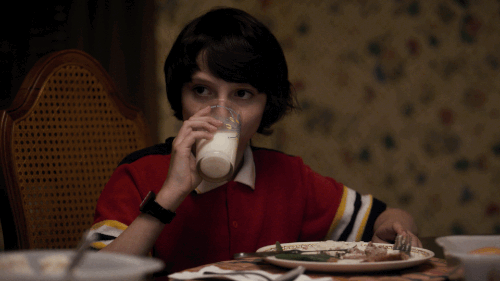 Who is the lucky teenage boy, you may ask? It seems to be YouTuber and pop singer Jacob Sartorius.
The two are keeping it very low-key, if there's any truth that they are indeed dating. But you can't hide everything from social media cops. For example:
Millie thanks a certain someone for a stuffed bear, and Jacob's comment is just a giveaway.
Fans have also noticed that the "Stranger Things" actress also likes a lot of Jacob's tweets online.
We're still devastated she isn't getting cosy with fellow actor Finn Wolfhard, but we're still shipping them anyway.
If this boy ever breaks your heart Millie, just remember….