Homegirl was ready
Days after announcing their 'stepping back' as members of the Royal Family, Meghan Markle is back to work after reportedly signing a voiceover deal with Disney.
The project comes in exchange for Disney's donation to the Elephants Without Borders wildlife organization. And though it would be beyond epic for a Disney princess to actually be voiced by a princess, both sides have been tight-lipped on the details.
Meghan reportedly made the deal official before the couple's announcement last January 9, which makes sense as she and Harry plan to 'work to become financially independent' from now on.
To make things even more adorb, Harry was the one who apparently pitched Meghan's voiceover chops to Disney CEO Bob Iger during The Lion King European premiere last year. Talk about a supportive relationship.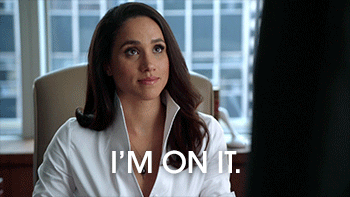 Banner credit: hellomagazine.com