This is it fam!
Manila City is going to phase out gasoline-run trikes, kuligligs and pedicabs by next month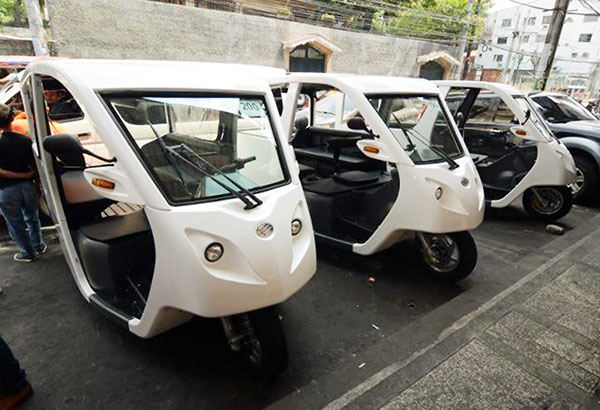 Mayor Joseph Estrada says, "By (Oct. 15), strictly there will be no more kuligligs, gasoline-run tricycles and pedicabs. We want Manila to become the e-trike capital of the Philippines and to make Manila a green city."
Estrada mentions there are 25,000 gasoline-run trikes, kuligligs and pedicabs all over the city without a franchise.
The city government has allotted an initial amount of P120 million to buy 10,000 seven-seater e-trikes and the e-trikes can be fully charged within four hours, which can travel up to 80 kilometers, which is super impressive by itself.
"Tricycle drivers are paying a daily boundary of P150 and are spending P200 for their gasoline. That is P350 per day. On an e-trike, they will not spend a single centavo for gasoline. The battery charging will be shouldered by the city government," Estrada mentioned.
Binondo will be the pilot area for the new e-trikes, and there'll be two charging stations at both ends of each e-trike route.
And the local government is also considering to put e-trike routes in Intramuros and Malate.
The public think it's pretty much a good idea but they worry about the new fees, and if the government can pull it off.
Well, give it time and wait for the magic to happen! Remember their famous motto goes:
Forward ever, backward never!