They finally got married!
Last July, We The Pvblic featured Morris Chavez and his fiance' Maria who made an awesome Marvel-themed 'save-the-date' invite for their wedding.
Morris & Maria – Superhero Wedding Film

"There's a hero in all of us" 💪💥Save the date! 8.18.18 💖💍#wonderlastfilms #morrismarriesmaria #prenup #savethedate #avengers #marvel #superhero #infinitygauntlet #ironman #thor #antman #drstrange #Trailer

Posted by Wonderlast Films on Wednesday, 18 July 2018
Produced by Wonderlast Films, the original vid saw the groom donning outfits from the Avengers roster while the bride started and capped off the clip with musings such as 'What really makes one a great hero?'
Now, we've learned that the awesome couple has finally tied the knot – and released a full-length version of their initial teaser!
Titled 'Infinity Begins', the new film sees a wider range of costumes, an Infinity War inspired plot – and a tearjerking peek at their recent wedding.
Congrats a ton, guys!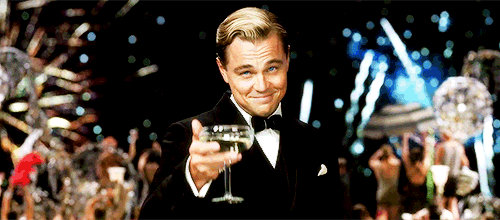 Watch the full-length vid here:
Infinity Begins – Morris & Maria

This might be the most (Insert awesometacular adjectives) wedding film you'll watch today! 🔥🎉🎥💥 A super hero wedding film by Wonderlast Films.Disclaimer: This wedding film was made for a couple who extremely loves the MCU. Made by a bunch of crazy filmmakers who just want to make awesome films. This is for non-commercial use, please don't sue us. 🙂

Posted by Wonderlast Films on Saturday, 15 September 2018
Read more about our initial interview with the superpowered duo here:
What made you decide on a superhero-themed 'save-the-date-' vid?
We both decided on a Marvel-inspired wedding because we're both fans of the Marvel Cinematic Universe, so it's only fitting that we have a Marvel-themed video.
That's pretty cool! Could you divulge a bit on what a Marvel-inspired wedding will look like?
We haven't seen the cake yet, but we told our supplier that we wanted it to have an 'Avengers' type-of-feel to it, without losing the wedding feel.
We're also planning on having a wedding reception with a couple of life-sized Avengers.
So how did the vid come to be? 
The props (figurines, Thor's hammer), even the costumes, came from Wonderlast Films. They did a good job executing our concept para maging marvel-ous ang video namin, hehe.
Looks like you guys really are die-hard Marvel fans
Yup, we discovered (our love for Marvel) nung nanood kami nang Age of Ultron. After that, wala na kaming pinalagpas na Marvel film (even X-Men).
As soon as may napanood kami na trailer, a month before the release date, nagre-reserve na kami ng cinema seats.
You guys are such a cool couple! How long have you been together?
We've been together for 4 years.
Finally, who is your fave Marvel superhero?
Favorite namin pareho si Iron Man! Maria feels like leader/commander siya sa group, even more than Captain America.
Ako naman, I've always been a fan of intelligent fictional characters na hindi geeky (like MacGyver, Detective Conan, Sherlock, etc.), and I really like his armor and the things it can do.
Plus I have a man-crush on Robert Downey, Jr. haha