Today in meme culture, the Internet made us realize that President Duterte is basically your average softboi. Shoutout to FB's Jerk Gayagoy for giving inspo to this article.
For context (and boomers out there), a softboi is someone who uses an image of vulnerability to hook his romantic victi- erm, 'interests'. He likes to come off as intellectually superior or 'deep' ('I dismantled oligarchy'), while buttering you up by being open with his flaws and feelings ('pagod na ako', 'inutil ako', 'I want to resign').
Before you know it, you find yourself falling for him, because who doesn't like a guy with substance, both mentally and emotionally? Certainly Duterte's fanati- erm, followers, can attest to that.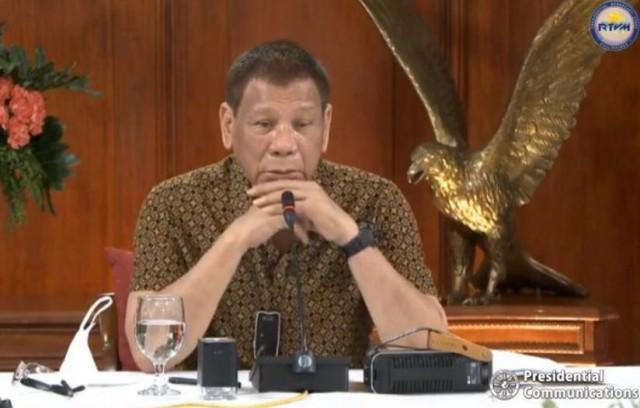 Duterte's softboi persona was on display during his latest pvblic address, where he revealed that once again, he offered to resign due to the country's problems, specifically corruption.
'I offered to resign as president, sabi ko kasi nagsasawa na ako' he confessed, adding that corruption is never-ending, despite his best attempts during his time as Davao City mayor.
He then asked Congress to pass more laws and legislation that could curb the problem, even volunteering to appear before the latter to discuss solutions.
'But they should allow me to talk first then discuss how we can cut corruption. Simplify the ease of doing business. I have some recommendations, almost radical'. Duterte also said that he wanted to reorganize and even abolish the Philippine Health Insurance Corporation (PhilHealth) for its corruption woes.
If this 'I want to resign' narrative seems familiar, it's because it is. Heck, the good folks at Scoutmag have a list of the different times Duterte echoed the same sentiments.
And just like clockwork, Presidential Spokesperson Harry Roque said that Duterte's resignation is highly unlikely, given that he only has 2 years left on his term. He labels the latest remark as an 'expression of exasperation'.
But after all of Duterte's musings and frustrations, it was Senator Ping Lacson who offered his sensible two cents .
'Instead of resigning, the president only needs to be consistent in applying the anti-graft and corruption laws to both friends and foes', Lacson said per Philstar.
'Strong words and warnings may work, but only when backed by political will and followed by concrete actions. There is no better way'.