'Detective'
Our fave crime-fighting hellspawn 'Lucifer' is back, as Part 1 of Season 5 is set to drop on Netflix this August 21.
Only the first eight episodes of the supposedly last season are coming, as the other half will be released on a yet to be revealed date this 2021. Netflix PH's 'Lucifer' title card also showcases that Part 1 is coming real soon.
'In the stunning fifth season, the stakes are higher than ever,' the season's official teaser reads.
'Secrets will be revealed, beloved characters will die, and we'll finally get an answer to the question: will they or won't they?'
Despite Season 5 initially being teased as the show's final season, there's still no official word if a new installment will be in the works after Netflix picked up the wildly popular series last year.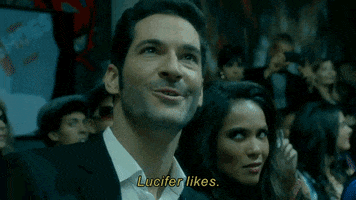 Banner credit: IGN.com