Without a doubt, the Filipino community has some of the biggest fanbases when it comes to local celebrities and love teams.
But what makes a love team- a love team?
Love teams are celebrity couples that make their fans giggle every time they are seen together. The palpable chemistry they show on and off the screen give us fans endless supply of kilig and inspiration of having that happy ending with your prince charming or damsel in distress.
Love teams from all networks have been giving us an endless supply of kilig and this 2017, the pvblic has decided to share their favorite onscreen couples!
1. Maymay Entrata and Edward Barber (#MayWard)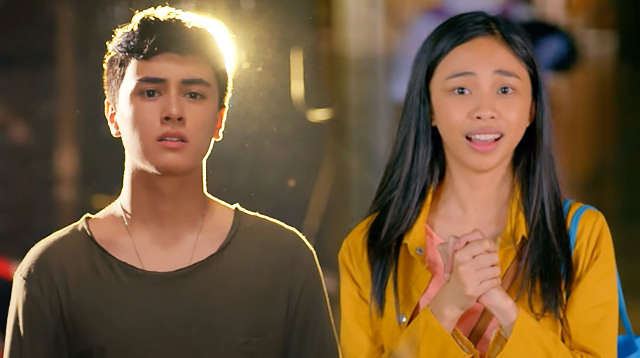 These teen cuties had been making our hearts kilig since their PBB days. We all know how much of an Enrique fan Maymay was before she entered the PBB house, and who would've though Maymay would find an Enrique look alike turned love team? HOW LUCKY
2. Julia Barretto and Joshua Garcia (#Joshlia)
Julia Barretto had been in the industry for quite some time and she has been with different leading men. Last 2016, the blockbuster hit Vince Kath and James gave Julia and Joshua the chance to share the big screen. Since then the two had been inseparable! They had been trending the whole year because of the chemistry they had been sharing on and of screen. So happy for my girl Julia, not only did you find the perfect love team but you got yourself the perfect Baba too <3
3. Kathryn Bernardo and Daniel Padilla (#Kathniel)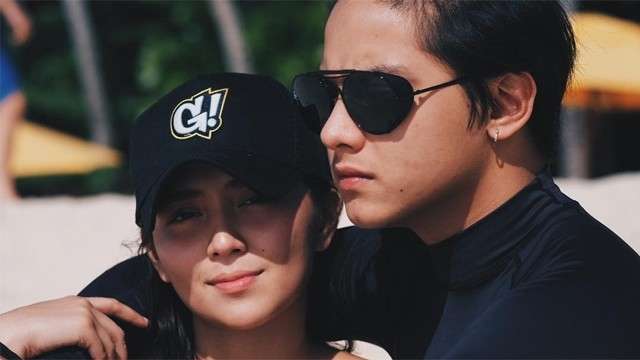 Up to date, they are the biggest teen love team the Philippine Entertainment industry has. They had been bagging awards together, having top rating movies and teleseryes. Now Kathryn and Daniel had been in the industry for quite some time now, and it amazes me how throughout the years, that #KathNiel spark never runs out. Shoutout to my kapwa Kathniels!
4. Liza Soberano and Enrique Gil (#LizQuen)
Truly Liza and Enrique both share the stage when it comes to having a gorgeous face. Since the primetime serye "Forevermore" these two had been inseparable! Sometimes I don't even know who has it better, Enrique or Liza. But aside from their looks, what makes them one of the best love teams in this generation is the big hearts that they have for charity. Liza and Enrique both love having charity events despite their busy schedule and the Pvblic loves the authenticity these two have.
5. Maine Mendoza and Alden Richards (#Aldub)
Despite Maine's open letter to the pvblic regarding her relationship with Alden, we can't deny how much chemistry these two share. It takes big courage to open up the truth with the pvblic and kudos to Maine and Alden on how they keep it real. AlDub will be AlDub even without the off-screen relationship and we will still ship them together regardless!
6. Nadine Lustre and James Reid (#JaDine)
From Diary ng Pangit to On the Wings of love, #JaDine surely has a way to make your heart kilig all over. Being a real-life couple, it makes #Jadine our #OTP even more! From their travels, to their dates, we don't have to see them on TV to feel all the kilig. Have you seen their stories on Instagram? Gurl check it out
7. Alessandra de Rossi and Empoy (#Alempoy)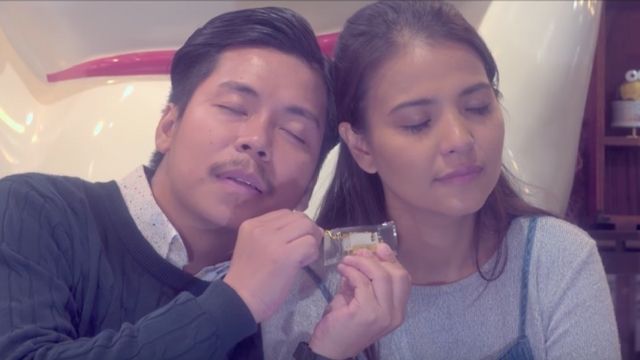 The blockbuster hit "Kita Kita" made us ship this #Alempoy OTP! Well, they aren't really a real-life couple like Jadine, nor are they a love team that makes us kilig like Joshlia but Alempoy has their own way of making us feel all the feels needed. Just goes to show that you don't need a pretty face to make it in this industry. Hopefully, someday we'll find our saging ng buhay natin.