Faith in humanity restored
Whenever we accidentally lose something valuable here in Manila, chances are, we'll probably never get it back. It's the sad truth about living here in the capital.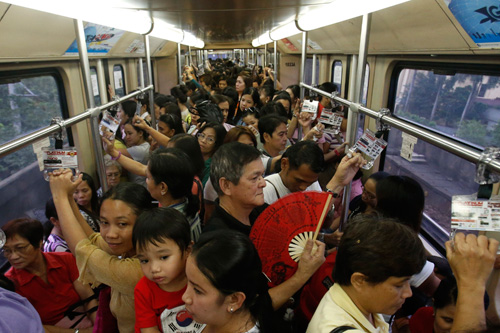 But for Cha Buenconsejo, not only was she able to recover her phone, she got it back in the most heartwarming way possible.
In a viral FB post, Cha shares how she received a text from a stranger who claimed that he found her lost iPhone; a move that the netizen initially found suspicious due to the fact it's been lost for 7 MONTHS.
The mystery texter even apologized to Cha, saying that he wasn't able to return said phone asap as he had to buy a charger to find out to whom it belonged to.
Out of what she admits as equal parts bravery and stupidity, Cha agreed to meet the stranger.
Turns out, the guy was a legit Good Samaritan, who gave back her phone (along with the new charger) and even flat out refused to accept the grateful owner's cash reward.
The dude eventually accepted Cha's offer to pay for his travel expenses, cause he made the commute from BULACAN to KAMUNING. Guy's a saint!
The Good Samaritan, revealed as one Arcel Concepcion Jr., shared that he found the cellphone on a bus on the way to Fairview.
He only got wind of Buenconsejo's tribute when his son found the viral post while browsing FB.
Here's to more people like you Mr. Concepcion!