Now, everyone knows just how extra Kris Aquino can get in real life, but apparently it's always been that way, even before she graduated high school at Colegio de San Agustin (CSA) Makati.
Here's the full write-up: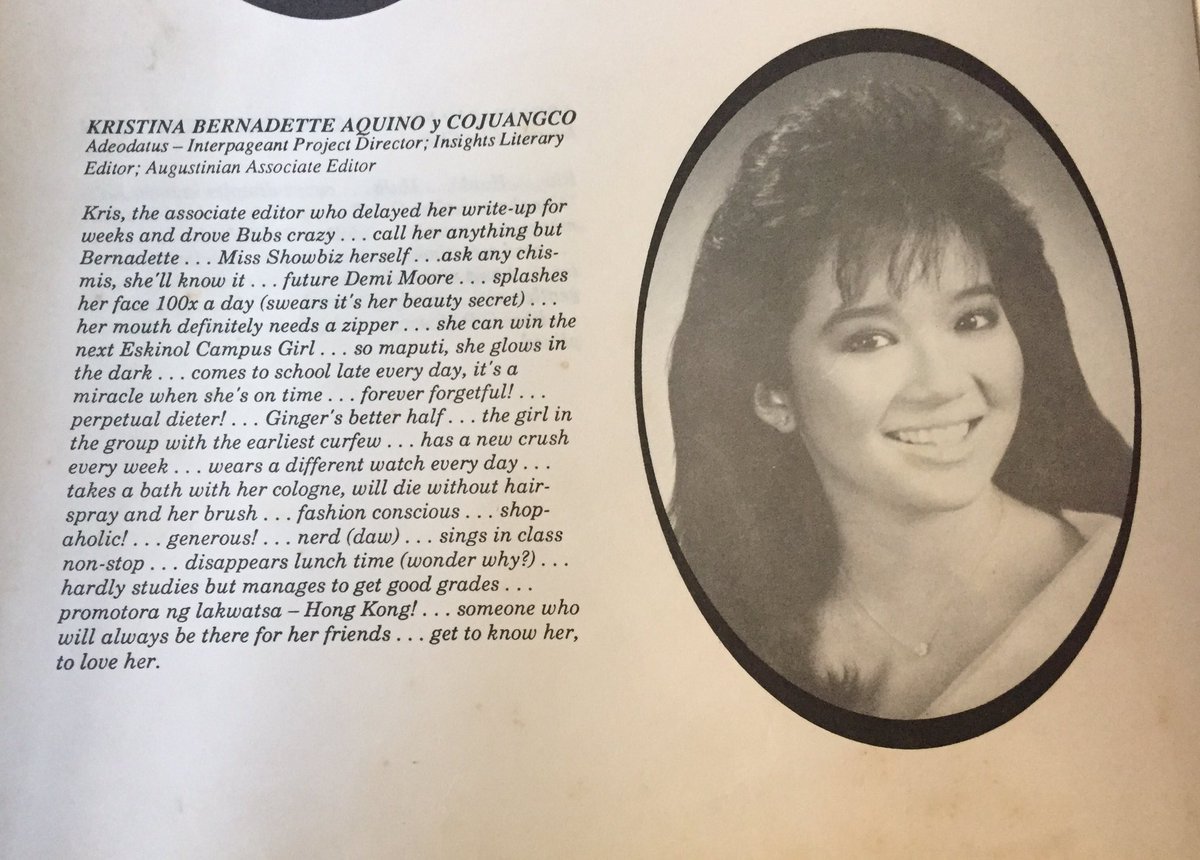 It says she "takes a bath with her cologne, will die without hairspray and her brush." She "splashes her face 100x a day" and swears it's her beauty secret. *wink*
"Comes to school late everyday, it's a miracle when she's on time," it added. "Disappears lunch time (wonder why?)"
"Hardly studies but manages to get good grades … promotera ng lakwatsa — Hong Kong!"
But it mentions she'll "always be there for her friends … get to know her, to love her". So we're guessing Kris isn't so hard to like after all.
Bonus: In line with that, here's the OG conyo kids just because:
And here's a young Karen Davila who likes bananas, and who was apparently part of the cheerleading team!
Yearbook Entry #3 KAREN DAVILA: found out she's a cheerleader, likes bananas (?),photographer and bribed every1 to make her VP pic.twitter.com/AmBfYB3UoG

— Liezl Ludan (@liezlemonade) May 31, 2017
And here's the Bubs that Kris drove crazy:
Same, bimb.