Ikea has been a big, big part of the 500 Days of Summer movie thanks to the little romantic date Summer and Tom had in that store filled with furniture and love.
Unfortunately for them, they didn't get to see the Relationship Saving Station, which could've helped them weave their way through personal issues they've been bickering about.
There's one with a tiny horse
There's one where you can put a milk carton hat on
There's one that will blow you away
There's an installation with Frozen's Elsa to help you let it go.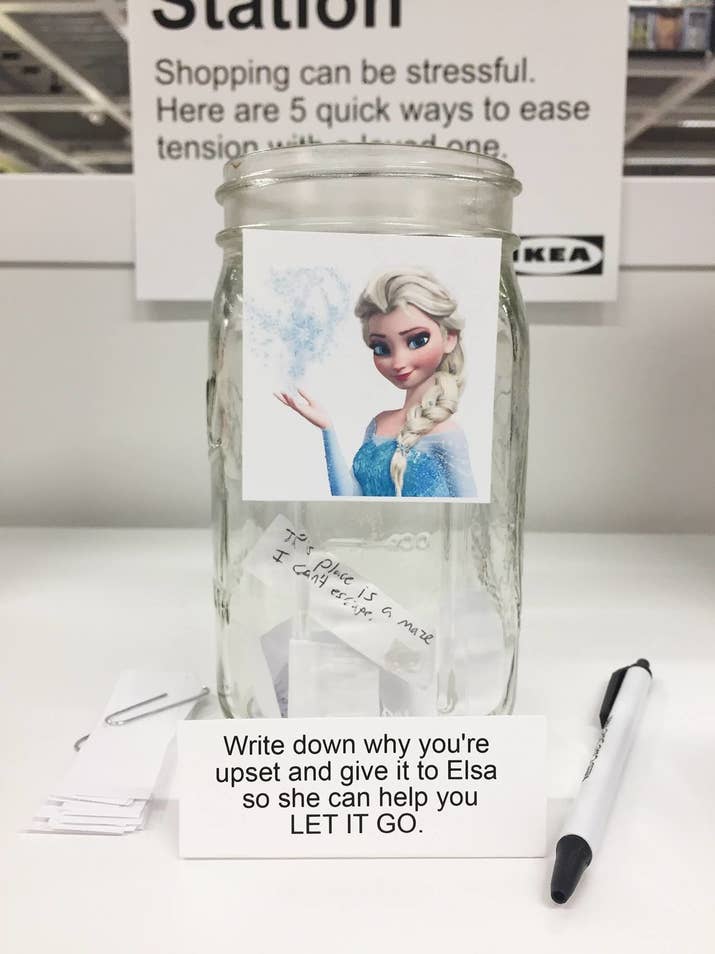 Comedian Jeff Wysaski installed the "Relationship Saving Station" at his local Ikea to help cope with the stress of relationships.
"I don't know if it's still up," Wysaski says of the station, which was installed in April.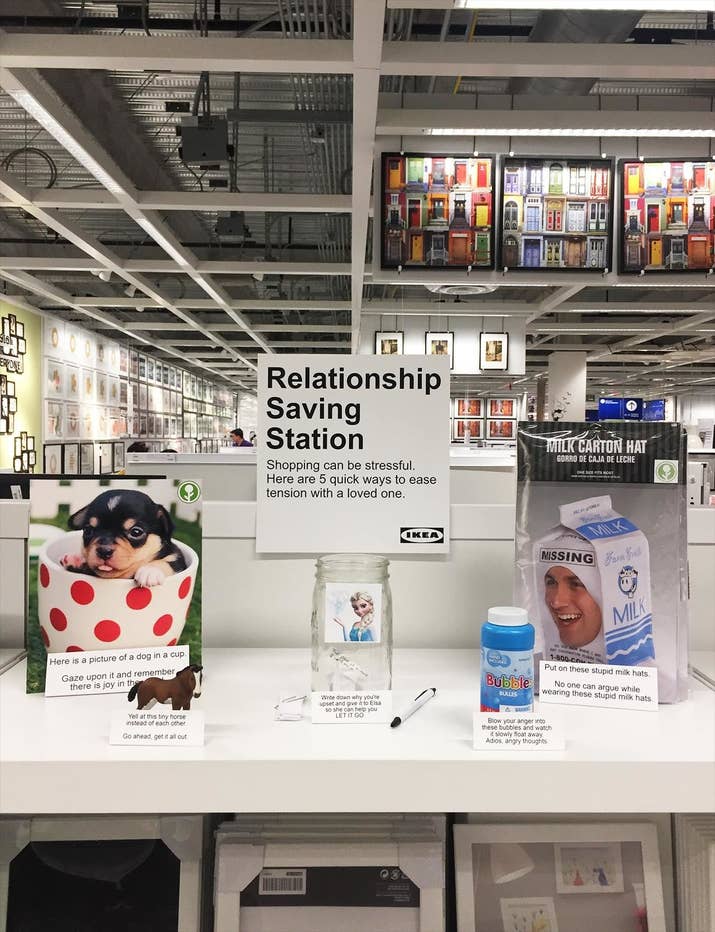 "You'd be surprised how easy it is to get away with these — everyone is just lost in their own worlds."