Filipinos are on full support and prayers due to the terrible shootings that happened in Orlando. Some showed their support and expression through social media, imparting messages to the victims, family and also the LGBT community.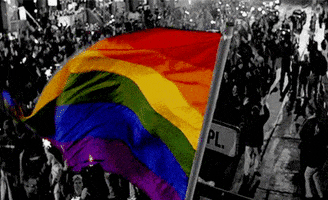 Sen. Miriam Defensor-Santiago just voiced out what others could not.
The mass shooting at a club in Orlando is appalling and heartbreaking. (1/2)

— Miriam Santiago (@senmiriam) June 13, 2016
I long for the day when the LGBT community no longer has to live in fear of discrimination and hate crimes. (2/2)

— Miriam Santiago (@senmiriam) June 13, 2016
Senator Mar Roxas put out a #Realtalk for all out there.
50 dead,so senseless,so hateful. World needs more openness,more understanding, less dogma & intolerance.Praying for victims & their families

— Mar Roxas (@MARoxas) June 13, 2016
Conyos of Manila tells some to go fuck themselves. *fist bump*
Westboro Baptist Church trying to justify the Orlando shooting by saying "God sent the shooter."

Smh. Go fuck yourselves, @WBCSaysRepent

— Coños of Manila (@ManilaConyos) June 13, 2016
Some lash out remembering Pacquio's previous LGBT issues
Remember Pacman's "masahol pa sa hayop". #LGBT hate crimes are motivated by such bigotry & prejudice. #Orlando

— Perci Cendana (@PerciCen) June 13, 2016
Even Nonito Donaire, very controversial but on fleek
And these are all the Filipinos sending love to the LGBT community
if you keep silent against homophobia & violence against the LGBT community, you're not a friend

2016 na guys konting paninindigan naman

— Gelst (@temporalgela) June 13, 2016
why is it so hard to accept that people love each other regardless of gender? grabe naman guys kailangan pa umabot sa patayan sistema naman

— Gelst (@temporalgela) June 12, 2016
For LGBT people survival is work, it is love, it is hard. It is defiance in a world where some would like us to disappear.

— Alex Abad-Santos (@alex_abads) June 12, 2016
Such a heavy heart early in the morning ? When will people accept that #LoveIsLove

— Jasu Reducindo (@jasreducindo) June 13, 2016
Being gay is not a joke. It is not a choice. It is not a political act. For those of us who are gay it is an act of love. Be strong. ???

— Ashly Perez (@itsashlyperez) June 12, 2016
Everyone needs to get their shit together. Stop the killings and make love.