Hey now, hey now, this is what dreams are made of!
Remember how simple life was in the early 00's?  Well, we might just have a taste of it soon because Lizzie, Gordo and Miranda – our fave awkward teens – might be getting back on our screens!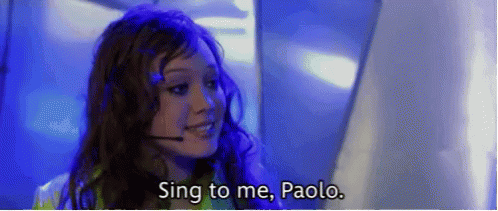 In a brief interview with E! News, Hilary Duff just revealed that there are plans for a Lizzie McGuire reboot and fans are more excited than ever!
A Lizzie McGuire reboot would make me a VERY happy person

— Chun-Li (@_dbso) December 10, 2018
Attention everyone everywhere! I have high hopes for a Lizzie Mcguire reboot. Thanks to our queen lord and savour @HilaryDuff <3

— Ansi Anxiety (@Ansi_Anxiety) December 9, 2018
When asked about the subject, she replied.
'Yes, yes! There have been conversations," "It's definitely not a go, I don't want to get everyone wild talking about it but yeah, I love [Lizzie McGuire] so much and I think that she was so important to girls at an important time in their life, and if she could be important to them again at this age…I think that would be amazing.'
Watch her full interview here: