After facing a tsunami of backlash thanks to its ban of bottled drinks, the management of the Metro Rail Transit-3 has released a list of liquids which are allowed inside the train, as per Philstar.
Said liquids, however, are still subject to inspection and validation by the police offers and security staff at the stations.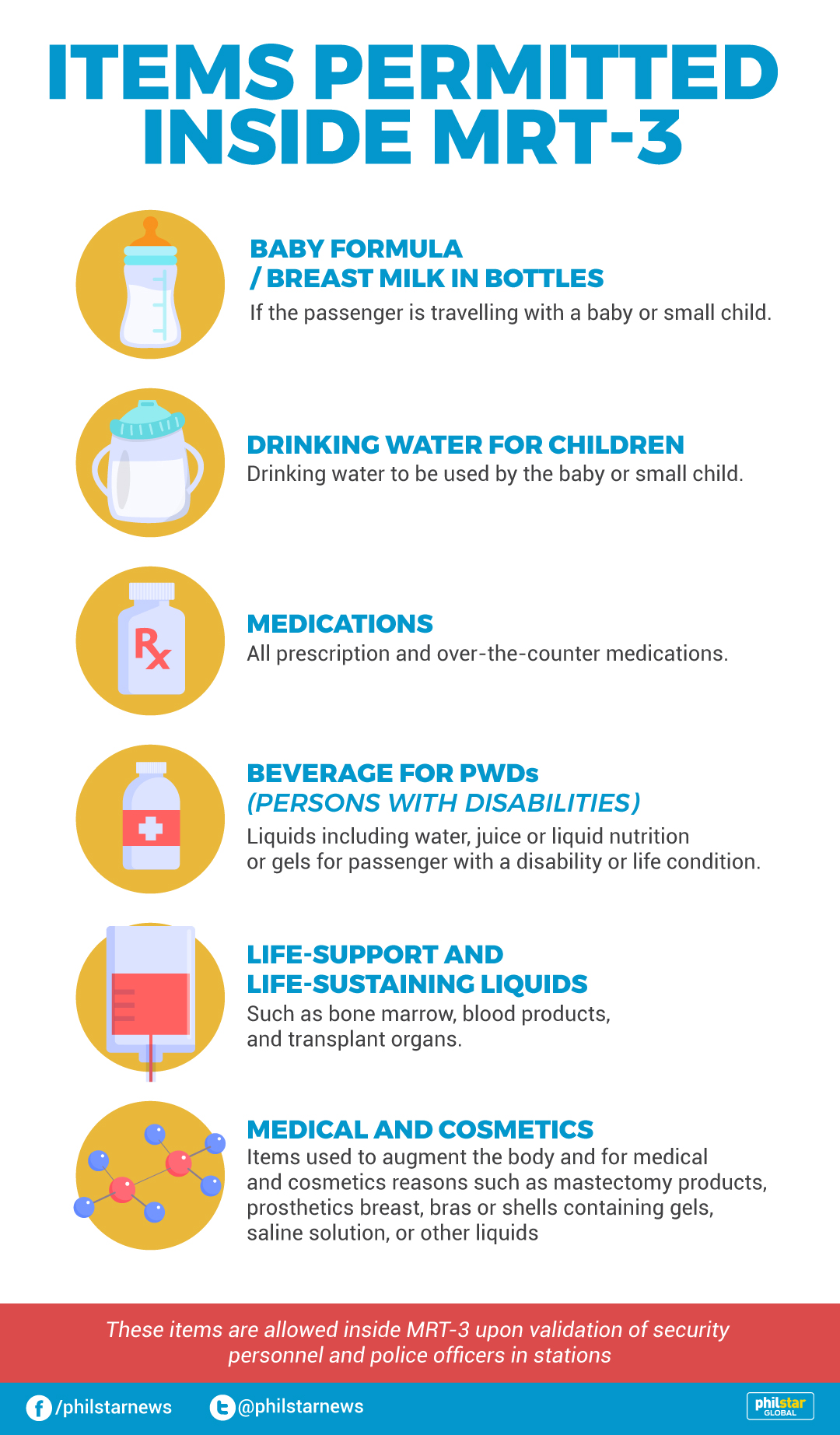 MRT-3 has previously reasoned that water and other liquids could be mixed with other substances to form a bomb. The heightened security measure was implemented by the Philippine National Police (PNP) and is in response to the bombings that occured in Jolo, Sulu.