Lacoste has taken a stand to help preserve endangered species by replacing its iconic crocodile logo with ten threatened animals.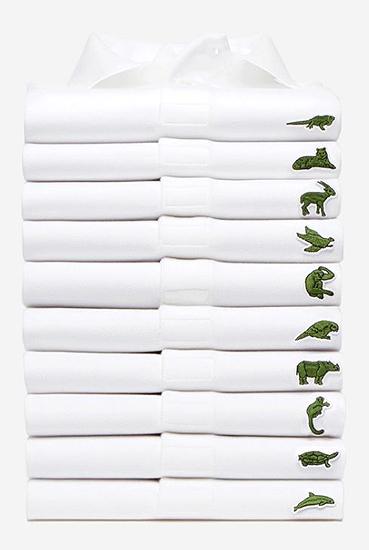 The limited-edition line was created with a nature conservation charity with the tagline "Save our species." It features animals like the Javan Rhino, Burmese Roofed Turtle, California Condor and Sumatran Tiger.
The French clothing brand took into consideration the number of each animal, creating shirts only as many of those species left in the wild. The vaquita logo polo shirt, for example, was reproduced 30 times, as there are only 30 vaquitas left.
Lacoste has made 1,775 polo shirts in total, which is now also available online.
1,775 polo shirts in total are being launched during the brand's runway show at Paris Fashion Week today, available for sale online on the Lacoste website.