The social media has been on a frenzy these past few months, not only because of the alarming cases of COVID-19, but also for a couple of issues concerning sexual orientation.
Mayor Vico Sotto's live streaming of his update was interrupted by an obscene photo of men. In one tweet, GMA reporter Joseph Morong posted a selfie with a background of his laptop which showed gay porn on his feed. The latest gossip circling on the social are netizens asking the 'gay identity' of Presidential Spokesperson Harry Roque and his supposed fondness for Morong.
This article is not to defend their SOGIE. This is not to persuade you that they are 'straight guys' nor categorically 'bakla'. In fact, we should not deal with their gender identity and expression. We actually should not care at all.
Most of us would always question the SOGIE of our families, friends, and mostly strangers whom we think do not conform to the gender binary that we know. When a cisgender male seemingly acts too feminine for his sex, he is 'bakla'. When a cisgender female apparently acts too masculine for hers, she is 'tibo'.
We even have more varieties of terms, depending on the degree of how they express masculinity and femininity. For most of us, our understanding of gender is always two opposing poles of machismo and muliebrity.
Why should we not care? Because it is none of our business.
Why should celebrities prove their gender? Why should we prove our gender to anyone? Our gender, whether a conscious choice or not, should be left alone. The battle cry every Pride Month is acceptance. But if we keep questioning the gender of anyone, this battle will never end. The constant badgering of the gender of a person dilutes what the person can offer and present.
Also, being keen on SOGIE of others steps us backward in the issue of equality. If we really want to achieve gender equality, we should stop asking genders and instead, focus on the issues at hand. We should zero in on what they have done and what they have to say, rather pinpointing their gender as if something was wrong.
Sadly, even members of the LGBTQIA community perpetuates this non-stop gender-questioning. Yet sometimes, they are the same ones who adamantly defend their own identity when provoked.
Beyond Pride Month, I hope we continue to reflect on how we see gender. If we keep questioning the SOGIE of others, progressive stances such as the anti-discrimination bill, will be set backward.
Stop this nonsense; we should not care about people's SOGIE.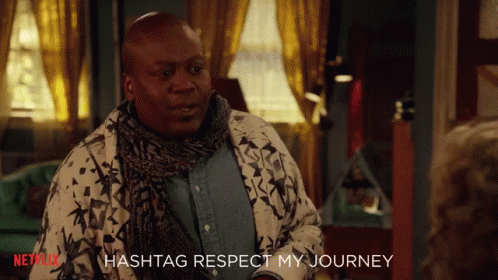 Got a story/opinion you'd like to share? Holler at us at [email protected] to get yourself featured in our contributor channel, Pvblic Voice.