Per The Hollywood Reporter, Jared Leto is set to reprise his (divisive) role as Joker in the upcoming 'Zack Snyder's Justice League'.
Sources close to the remake say that reshoots will take place to reintroduce Leto as his infamous character, alongside new scenes with Ben Affleck, Ray Fisher, and Amber Heard.
ICYDK, the so-called 'Snyder Cut' of the 2019 Justice League film will take viewers into director Zack Snyder's original vision of the film before he left the project mid-way to grieve his daughter's death.
The Snyder Cut is set to drop as a four-part series in HBO Max sometime next year.
Meanwhile, Jared Leto's Joker was introduced in 2016's 'Suicide Squad', where his portrayal of the Clown Prince of Crime underwhelmed and divided audiences after Heath Ledger's unforgettable Oscar-winning portrayal.
Leto was also apparently outraged for not being cast in the 2019 standalone 'Joker' film starring Joaquin Phoenix – who also won an Oscar in the role.
Hope the new Leto won't be really, really bad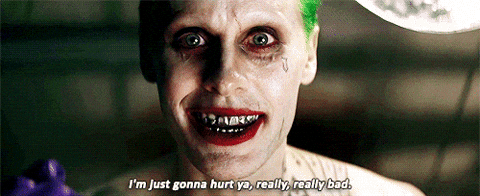 Banner credit: NME.com