When many fall in the face of adversity, only a few choose to stand back up. Rei Iida one-upped that notion when she overcame hers by crawling on her knees.
The 19-year-old runner was in the middle of a relay race in Fukoka, Japan when she fell and broke her leg with 700 feet to go in the marathon.
Instead of forfeiting, the Japanese student flashed a huge middle finger to adversity and instead, crawled her way towards her teammate despite the unbearable pain, bruised hands and bleeding knees.
Rei was eventually successful in passing the sash to her teary-eyed partner. She was later sent to the hospital, where she was diagnosed with a fracture that'll reportedly take four months to heal.
Marathon officials were criticized for allowing Rei to undergo her ordeal, with the head judge confessing that he initially 'struggled to decide whether I should stop her, but I felt she could do it as she was almost at her goal.'
Rei herself refused to be stopped when she was approached, and instead asked 'How many meters are left until my goal?'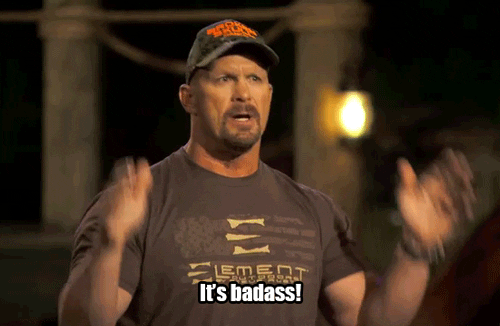 Watch the vid here: