We can only wish
Feeling the pressure of that 5-day workweek, Japanese officials are now pushing to implement a bill to give regular workers a three-day weekend.
Led by Japan's Liberal Democratic Party member Kuniko Inoguchi, the upcoming bill plans to introduce the option for employees to avail of four-day weekdays without compromising their salaries and job security.
The move was inspired after various Japanese companies also implemented flexible work times and produced more productive workers, such as Mizuho Financial Group and Microsoft Japan's 'Work-Life Choice Challenge'.
Microsoft's program, in particular, garnered a 40% productivity hike after allowing workers to only come into the office for 4 days a week.
'We have seen that Japan has a latent ability to create flexible work environments and workstyles,' Inoguchi explained, as Japan has an infamous worker burnout culture called Karoshi or 'death from overwork'.
The proposed three-day weekend aims to give people more time spend their lives outside (metaphorically speaking, cause 'Rona) like visiting family, spending time on hobbies, or just straight-up vibing.
Imagine the possibilities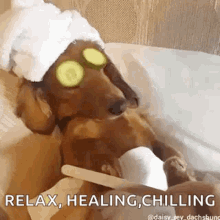 Banner credit: Anelale Nájera / Unsplash