When the 10-minute version of All Too Well (Taylor's Version) dropped last November, Swifties can't help but assume that it's about Taylor Swift's previous relationship with Jake Gyllenhaal. With that issue still lingering in their minds, seeing the actor's photos in W Magazine's feature appears like he's trolling the singer.
On January 12, the magazine released its Best Performances Portfolio, an annual feature that highlights stars at the forefront of cinema. Gyllenhaal was part of the series for his work in the film The Guilty. But what caught people's attention was a photo of him in a crimson button-down shirt and heart-shaped glasses, a pair similar to Swift's frames in her 22 music video.
Need a refresher? Here's the music video from Swift's Red era:
Another factor that heightened the speculation was W Magazine's initial Instagram caption that read, 'Red (Jake's Version)'. The post's caption is now edited and only includes details on Gyllenhaal's Netflix film.
Two photos in the feature are also making fans really suspicious. The actor can be seen vacuuming a red carpet that looks like a knitted scarf that Swift allegedly left at his sister's house. Meanwhile, another shows him inside a large envelope, which seems to reference the lyrics when he mailed back her things as she walked home alone.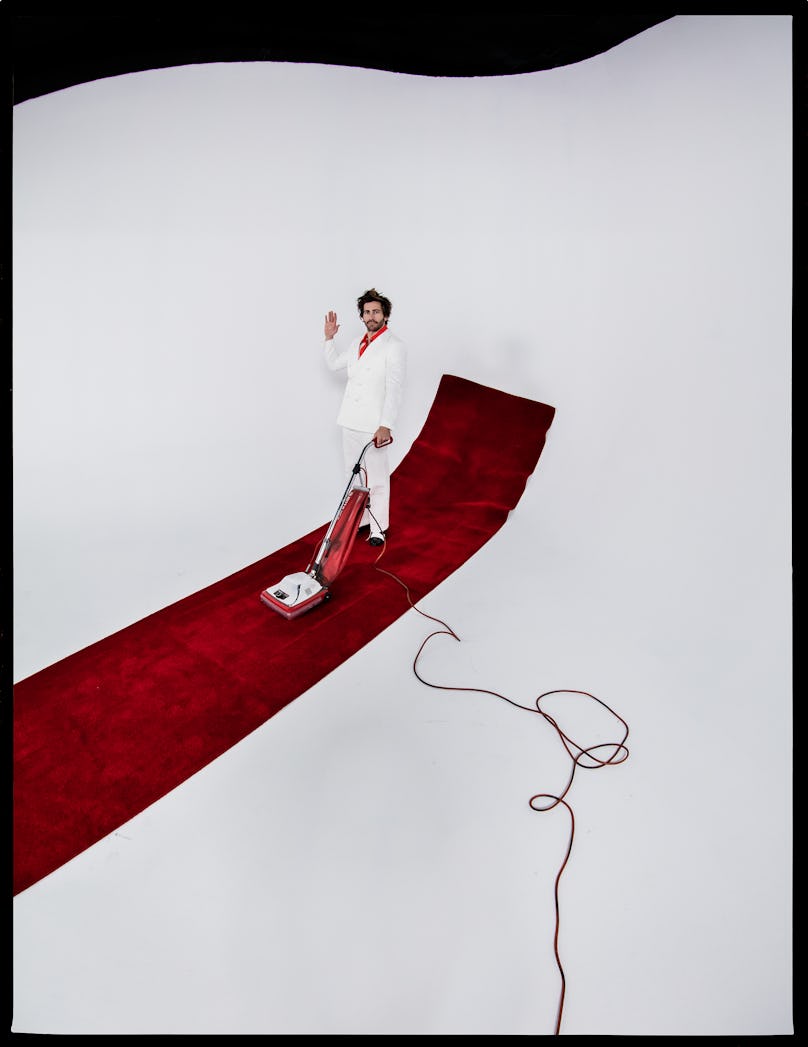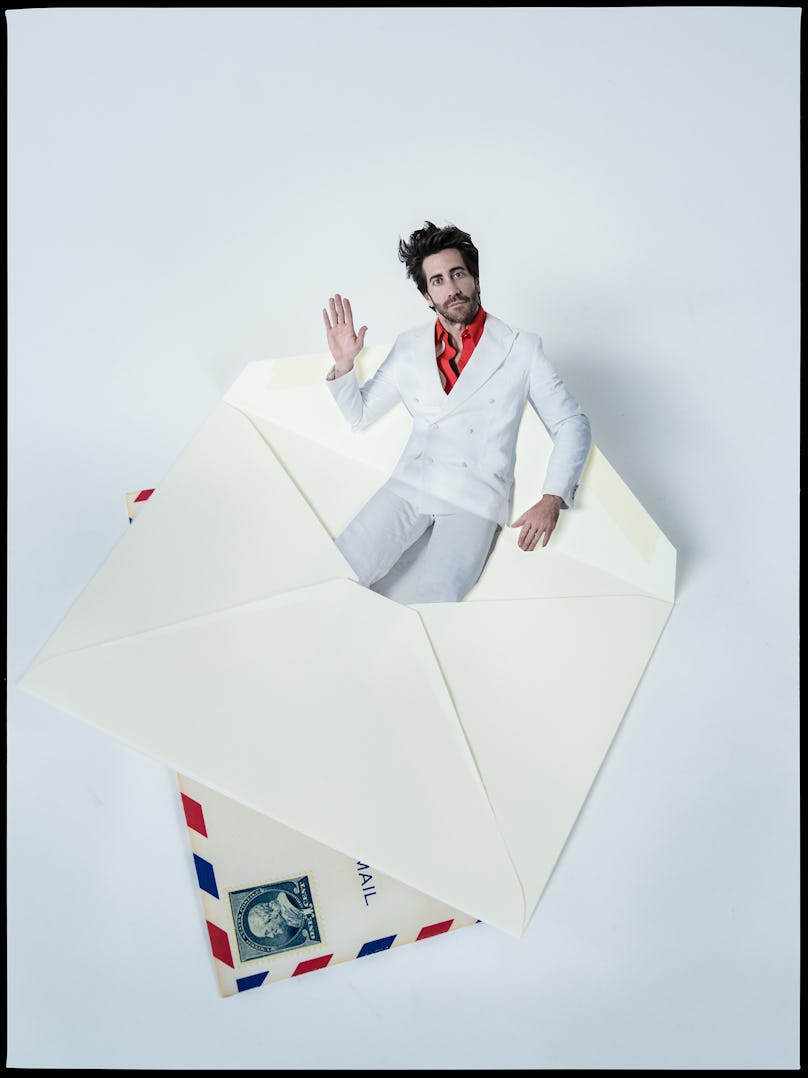 While Gyllenhaal never addressed the issue surrounding the 10-minute song and short film, a source close to Jake spoke with E! News and clarified how the star "has no interest in any of it."
'He doesn't read gossip or pay any attention to that,' the source said. 'He's living his life and focused on himself. He's ignoring all of the noise.'
Swift also never gave a firm answer on who All Too Well is about. She said in an interview with Extra, 'Every person out there might have someone in mind when they hear the song and that's what I want.'
Even if the former couple didn't confirm or deny anything, one thing's for sure: Internet sleuths and Swifties tried to connect the dots on their own.
the red heart sunglasses
the red carpet
and then the mail from…(now you MAIL back my things and i walk home alone)

omg red (jake's version) is coming!!!!!!!! https://t.co/C8noyvbsZm

— pat (taylor's version) (@bloodofrep) January 12, 2022
nah they did something with purpose here, they knew what they were doing with him. https://t.co/L0uYq4cyFD

— Norman f*cking rockwell (@melodramaswift1) January 12, 2022
stylist needs to go to jail for this one https://t.co/0oPN60Xkvh

— ♪ eloise ♫ saw licorice pizza 🍕 (@SWlFTHAIM) January 12, 2022
there are thousands of colours on the colour wheel but they just had to pick taylor swift red? they set him him up https://t.co/Cq8wpTi9Pd

— 💗✨🌶🦋 mirabel (@moomeenaah) January 13, 2022