Uber and Grab have always had problems with the Land Transportation Franchising and Regulatory Board (LTRFB), with the P5 million fine it imposed on the ride-hailing services being the latest one. Well,just like DJ Khaled's favorite line, it just came up with "another one."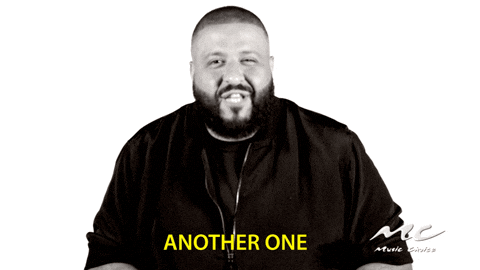 It turns out that the government agency plans to cease unlicensed operating Uber and Grab cars.
On July 11, the LTFRB released a memo saying: 
Both Transport Network Companies are directed to cease with dispatch the operations of all their TNVS (Transport Network Vehicle Services) which do not have the required Certificates of Public Convenience.
If you think about it, it's pretty reasonable, but sooner or later, it dawns on you that only a small amount of drivers have this specific certificate and the reason behind it is that the LTFRB stopped accepting applications almost a year ago for Uber and Grab cars to be regulated, and so policies could be studied. But until now, no proposals have been released, according to Top Gear.
LTFRB's records show that around 3,700 ride-sharing drivers are registered and authorized to operate, while Grab and Uber have 56,000 drivers accredited under their companies.
Uber and Grab vehicles have been regulated in order for it to be as "safe" as other pvblic modes of transport with franchises such as taxis, buses, and jeepneys. Right. As safe as the others huh.
So on July 26, only 15 days after the July 11 order, the LTFRB will be ordering majority of these drivers to be deactivated.
But we have to really stress this out that a whopping 90% of ride-hailing vehicles do not have the necessary certificates because the LTFRB had stopped issuing them a year ago, so now the pvblic will have to book for their lives with the 10% left.
Well, the pvblic is upset and everyone is speaking up about the issue.
Sir the country is experiencing convenience!
LTFRB: Oh no!
*gets rid of Uber and Grab*
LTFRB: Ah much better.

— Hunghang Flashbacks (@HHFlashbacks) July 17, 2017
Don't be hypocrites, LTFRB.

Come at me when a single member of your association HAS NEVER experienced Grab or Uber.

— Hannah Mallorca (@gabmallorca_) July 17, 2017
MY GOODNESS SAYANG YUNG TAX SA INYO LTFRB. SERVE THE PEOPLE, NOT YOUR OWN INTERESTS!!! UBER AND GRAB ARE SAFER FOR US! #WeWantUberGrab

— gelica (@alphawolf1030) July 17, 2017
LTFRB being a bitch to Grab/Uber while treating with kid gloves the very reasons why Grab/Uber exist in the first place.

— Miguel Lizada (@mlizada) July 15, 2017
Screw you @LTFRB for fining uber and grab when you can't even fine the taxis that refuse passengers. Ugh😡😡😡

— Pochi Espina (@ThePochEspina) July 12, 2017
LTFRB, why ban Uber/Grab? I think they're two of the best things that happened in Philippine transport system.

— Jude (@gjployola) July 16, 2017
So are we moving forward or backwards? We believe it's the latter.