They have got to be the most attractive squad in history.
IT Chapter 2, which takes place 27 years after the first film, has announced the grown-up versions of the lovable Losers Club, headlined by Hollywood heavyweights James McAvoy and Jessica Chastain.
Swedish star Bill Skarsgard is also returning as the make-you-shit-your-pants clown from hell, Pennywise.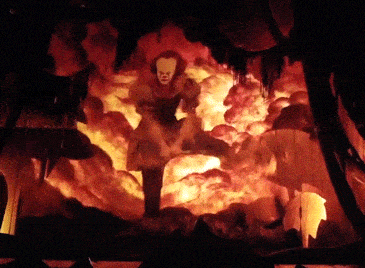 The latest installment in the horror franchise will cover the second half of the acclaimed Stephen King novel.
Take a look at the full cast below.
1. James McAvoy as Bill Denrough
2. Bill Hader as Richie Tozer
4. Jessica Chastain as Beverly Marsh
3. Andy Bean as Stanley Uris
4. James Ransone as Eddie Kaspbrak
5. Jay Ryan as Ben Hanscom
6. 
Isaiah Mustafa as Mike Hanlon