You sometimes can't avoid experiencing your screen freezing when you're watching a movie or when you're attending online classes. But in case you're wondering, the Philippines has the biggest jump in internet quality according to a study by SurfShark. On a global scale, it jumped 18 places higher as it ranks 48th out of 110 other countries, while it ranks 12th out of 32 countries in Asia.
However, the study also shows that the Philippines is at 104th place when it comes to mobile affordability, 84th in mobile speed, and 78th in broadband speed. The findings are based on the cybersecurity platform's Digital Quality Life (DQL) Index 2021.
On the other hand, the PH ranks first in broadband internet stability, mobile speed growth, and broadband speed growth. While the country's internet affordability improved by 156%, it still landed at the 72nd spot.
'People in the Philippines have to work approximately five hours to afford the cheapest broadband internet package, two hours 18 minutes less than a year before,' the study added. But even if the country's internet quality is debatable to be worth the price or not, it surprisingly ranks 20th in the world.
The DQL Index research examed over 6.9 billion people from different countries based on the five core pillars: internet quality, internet affordability, e-infrastructure, e-government, and e-security. It also highlights the digital landscape's innovations that have taken place since the COVID-19 pandemic started in 2020.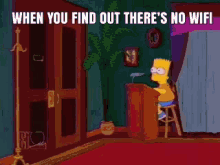 Banner: (L) Pexels/cottonbro