Not everyone on Instagram gets a blue checkmark beside their name to verify that they're a real person or brand. But reports said that there's a new way for users to do so — by recording video selfies to prove their identity to log in. This request is possibly a way to distinguish if an account is a bot or not.
Social media consultant Matt Navara posted screenshots on Twitter to show how the verification process would look like. Instagram will need a short video of you turning your head in different directions to confirm if you're a "real person."
Navara noted that Meta (formerly Facebook), who also owns Instagram, promises not to collect biometric data. The prompt also says that the video will "never be visible on Instagram and will be deleted within 30 days."
Meanwhile, culture writer Bettina Makalintal backed up Navara's claim and shared an image of the help screen for the video recording process. It highlights that you need to "show all angles of your face."
Instagram is now using video selfies to confirm users identity

Meta promises not to collect biometric data. pic.twitter.com/FNT2AdW8H2

— Matt Navarra (@MattNavarra) November 15, 2021
why the fuck is instagram making me take a video selfie in order to access my account pic.twitter.com/BxSW0Bnodt

— tender juicy tofu pup (@bettinamak) November 15, 2021
However, Instagram addressed Navara's post and shared the reason behind asking for video selfies. It explained that if a user gains likes or follows in a span of a few seconds, the video authentication step is a way to determine if the profile is a fake or spam account. It also said, 'Instagram doesn't use facial recognition, and we don't use it in video selfies.'
'We introduced video selfies more than a year ago to help confirm that there's a person behind an account, and not a bot,' Instagram added. On the other hand, XDA Developers confirmed that the platform used this type of security check last August 2020, but it didn't push through due to technical issues.
Some details regarding the video verification process remain unclear. What if several people handle a business account? How will Instagram determine if that person can really access it? Other users also tweeted how the platform can't recognize their own faces.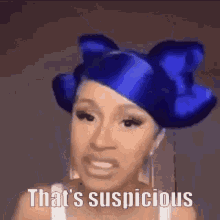 Banner: (L) Claudio Schwarz/Unsplash