It's no secret that the pvblic loves scoring discounted deals–we are all human after all. So on its last day, we wouldn't want you to miss Krispy Kreme's Assorted Treat promo!
For only P299, you'll bring home a box of doughnuts–a dozen actually. Included in the pre-boxed goodies are six original glazed doughnuts, two chocolate glazed doughnuts, and one of the following flavors: strawberry with sprinkles, snickerdoodle, dulce de leche, and salted caramel.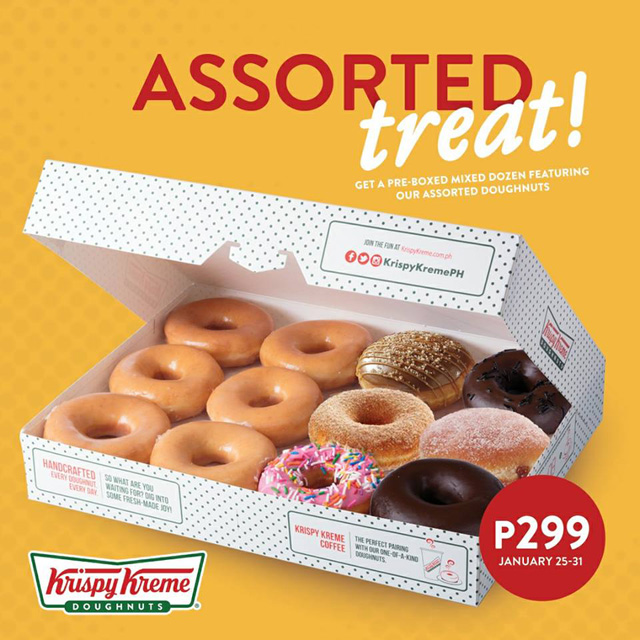 Remember: Finishing a box of doughnuts is cheaper by the dozen.