The heat may rise to 'dangerous levels'
The Philippine Atmospheric, Geophysical, Astronomical Services Administration (PAGASA) has confirmed that Metro Manila is set to experience continuously hotter days in the weeks to come.
The Metro reached its highest air temperature of the year yesterday with 36.5 degree Celsius. PAGASA warns that this dry season heat will likely continue throughout May – or before the rainy season supposedly starts this June.
PAGASA records highest air temperature in Metro Manila so far this year as recorded at the Science Garden in Quezon City. The temperature soared to 36.5 degrees Celsius shortly before 4 p.m., Monday, May 4. (📷 DOST-PAGASA) | via @MBEllalynRuiz pic.twitter.com/p5xjToM9Lk

— Manila Bulletin News (@manilabulletin) May 4, 2020
Not to be mistaken with the heat index reaching a record 42°C a few weeks back, the air temperature is the literal heat in the air measured throughout the day. The hottest air temperature recorded in the Metro was 38.5 degrees Celsius back in 1987.
'So far, we have started to record ng maximum daytime temperatures since the onset of the dry season' said senior weather specialist Chris Perez.
'So as much as possible, avoid unnecessary outdoor activity.'
PAGASA also warns of heat strokes, exhaustion, and cramps if exposed to strenuous activities amidst this temperature. To be safe, just don't forget to drink lots of water, stay at home, and keep it cool, people.
Let's stay safe and indoors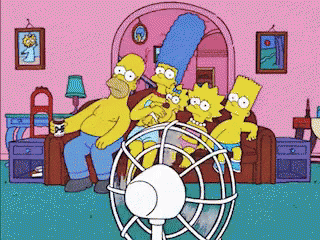 Banner credit: straitstimes.com