You've probably watched TED Talks a.k.a. presentations that spread inspiring ideas. The topics range from business, mental health, technology, and activism among many others. But now, you can also say "thanks for listening to my TED Talk" for real when you apply for the TED2023 Fellowship.
The TED Fellows program, which started in 1984 as a conference on Technology, Entertainment and Design, is looking for multidisciplinary individuals that are "innovators on the rise in their respective fields who are doing bold, original work." For this year, they're accepting applicants until June 30.
Those who are interested will be chosen through an open application cycle. TED's website states that fellows will be selected through the following: remarkable achievements, interest in contributing to a growing community, kindness and innovative approach to studying, and solving the world's toughest problems.
Iconoclast? Innovator? World-changer? Are you at the cutting edge of your field – science, music, technology, the arts, human rights and beyond?

The @TEDFellow team is looking for you. Apply to be a #TEDFellow today! https://t.co/kViQJliQrg pic.twitter.com/zBqikPR1bH

— TED Fellows (@TEDFellow) June 1, 2022
Those who aspire to give a TED Talk must also submit a written application, which serves as the main way to showcase if their work is "unique" and "impactful." The organization noted that one's academic standing will not be the main basis for acceptance. Apart from all those requirements, applicants must also be 18 years old and above.
Once chosen, TED Fellows will be equipped with public speaking and media training, professional coaching, and educational programming. They will also be introduced to a support system of peers and industry leaders.
For further details, you can check out more about the TED Fellows program here.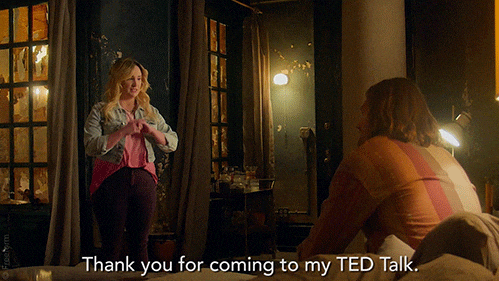 Banner: (L) TED Masterclass