At first glance, it might seem that North Korea's Kim Jong-Un and PH's Rodrigo Duterte have planned a lil get together in Hong Kong.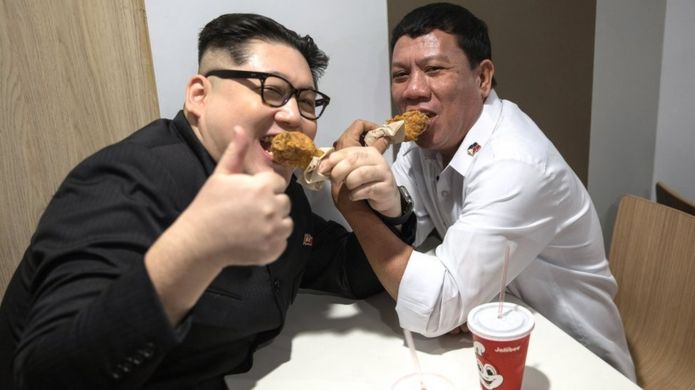 But in reality, these national leaders are actually impersonators Howard X (Un) and Cresencio Extreme (Duterte) in disguise.
The pair sent Filipinos in Hong Kong into a frenzy when they were initially spotted attending mass at a church popular among the Filipino community.
'Duterte' in particular, was mobbed by his admirers, although others weren't fooled, commenting that Cresencio looked 'too young' to be the real president.
The doppelgangers also stopped by a Jollibee branch and roamed the streets of the city brandishing dummy rifles.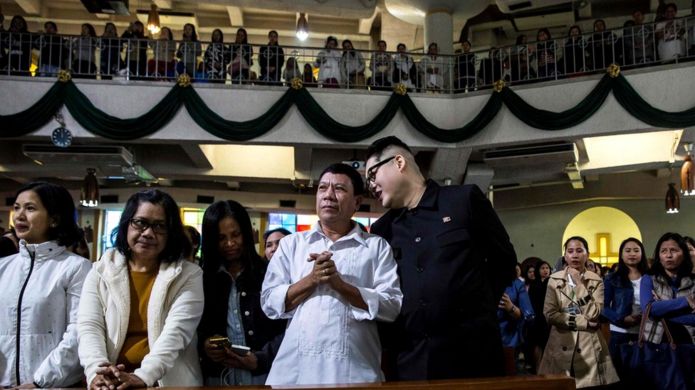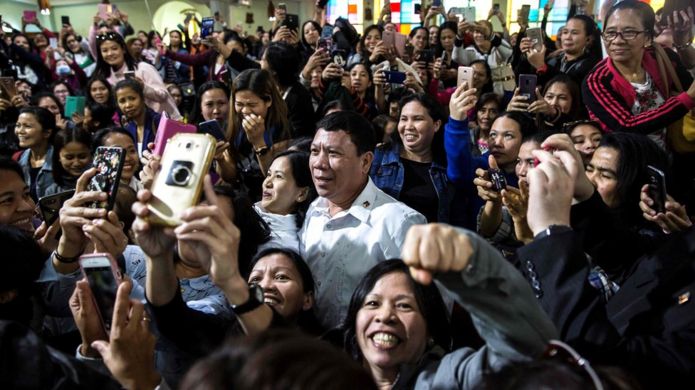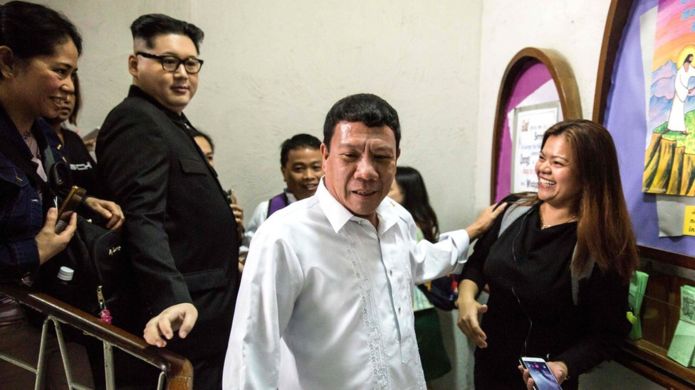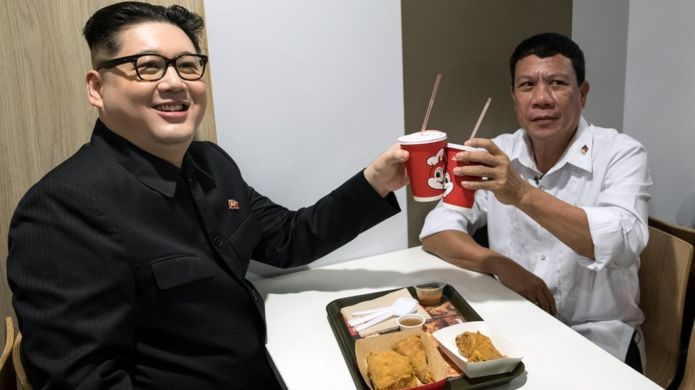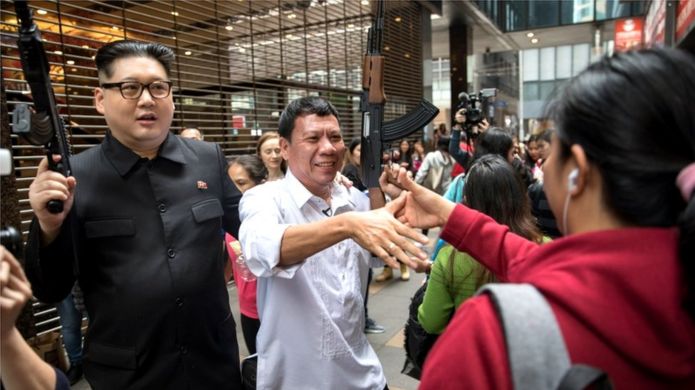 Image credits: bbc.co.uk & scmp.com