Who's gonna tell her
In the heat of the Hong Kong riots continuing amidst the Coronavirus pandemic, it seems that the HK officials have found a familiar label to call out against its protestors.
After backing up Beijing's plan to impose national security laws on the land, Security Secretary John Lee said that 'terrorism is growing in the city and activities which harm national security, such as 'Hong Kong independence', become more rampant.'
'In just a few months, Hong Kong has changed from one of the safest cities in the world to a city shrouded in the shadow of violence.'
These stricter implementations come after protests have grown increasingly violent from both protestors and the police amidst HK's plea for independence from China.
Just this week, protestors took to the streets even amidst the pandemic to cry out 'Hong Kong independence, the only way out.' Over 180 citizens were arrested after police dispelled the crowd with tear gas and water cannons.
For context, Beijing's newly proposed legislation aims to aid HK's security laws, stipulating that 'when needed, relevant national security organs of the Central People's Government will set up agencies in Hong Kong'.
Meaning, China could have its own law enforcement set up in Hong Kong to aid the already existing police forces – further outnumbering and silencing the growing protestors.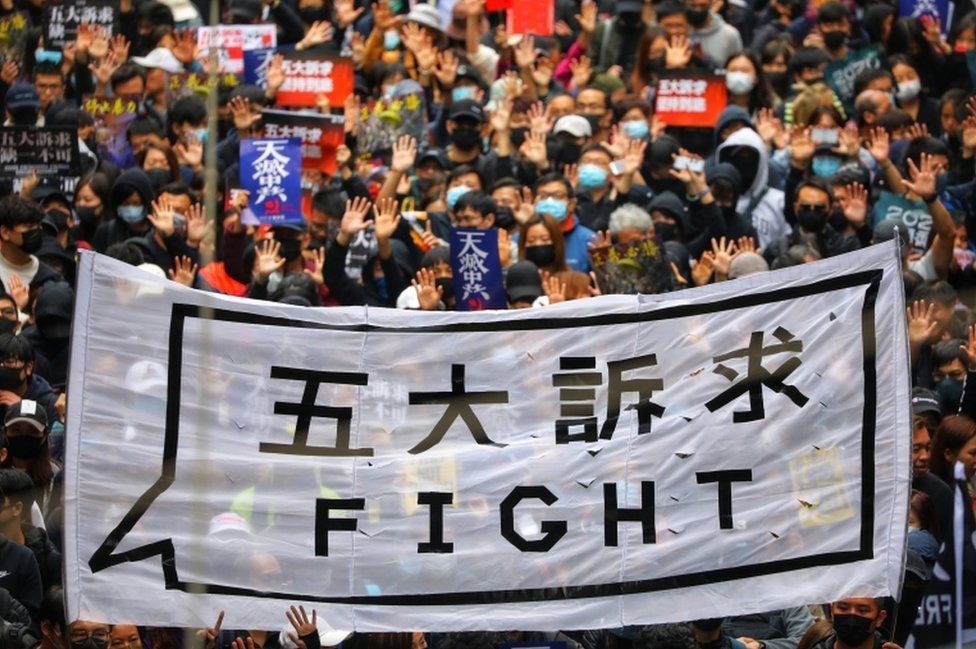 HK civil rights groups have since found fault in labeling protestors as terrorists, as it could send a ripple effect to all supporters of the 'Free Hong Kong' and 'Hong Kong Independence' cause.
'Once you label a group as a terrorist group, all its supporters would be supporting terrorism,' said Civil Rights Observer founder Icarus Wong Ho-yin, who also proposed looking into other laws to dispel the criminal offenses brought by the protestors.
In response, Hong Kong Legislative Council member and pro-democracy supporter Ray Chan shared, 'Call us terrorists, whatever you want.'
The irony isn't lost on us too
Banner credit: Telegraph