It seems like Netflix is hell-bent on making our eye bags puffy and saggy. There's no stopping them from releasing shows that we couch potatoes and night owls are too effin weak to say no to.
One of its latest hits is the teen dramedy series 'Sex Education'.
The critically acclaimed 8-episode series follows Otis Milburn, a lanky and socially-awkward 16-year-old virgin who lives with his mom, a well-known sex and relationships therapist from whom he picked up an innate talent in giving wise and effective sex and intimacy advice to his schoolmates, despite his lack of experience. Soon, he found himself reluctantly running an underground 'sex therapy clinic' in school that led to a slew of funny, cringe-worthy and heartwarming moments.
The story concept itself is worth talking about, but there's more to it that it might suggest.
1. Hilariously honest discussions on sex
Viewers and critics alike are commending the show for portraying honest conversations about sex among young people. More than the raunchy but illuminating dialogues, the show is able to tackle teenage issues like sexual identity and expression, sexual repression, coming out, bullying and slut-shaming rather authentically and sensitively.
2. Impressive ensemble of young actors
The ensemble is led by Asa Butterfield (The Boy in Striped Pajamas, Miss Peregrine's Home for Peculiar Children) who's perfectly adorable as Otis Milburn, and relative newcomers, Emma Mackey as Maeve Wiley, a smart-ass bad girl who partnered with Otis in running the underground sex therapy clinic, and Ncuti Gatwa as Eric Effiong, Otis' out-and-proud gay best friend. Award-winning actress Gillian Anderson (The X-Files) plays Otis' mom Dr Jean Milburn.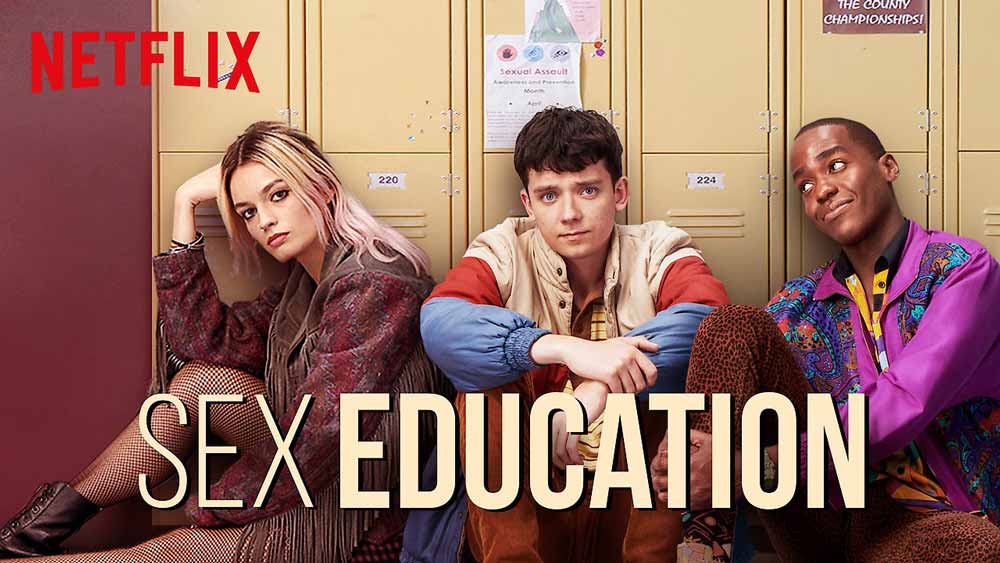 3. Diverse and well-written characters
The show features young actors of various ethnic backgrounds and doesn't pussy-foot around LGBT themes, making itself a leader in terms of on-screen representation. At first, the characters may appear as cliché – the hot jock, the popular girls, the dumb bully, the weird homely girl – but their complicated backstories, which are seamlessly inserted in the plot, humanize them and endear them to the audience.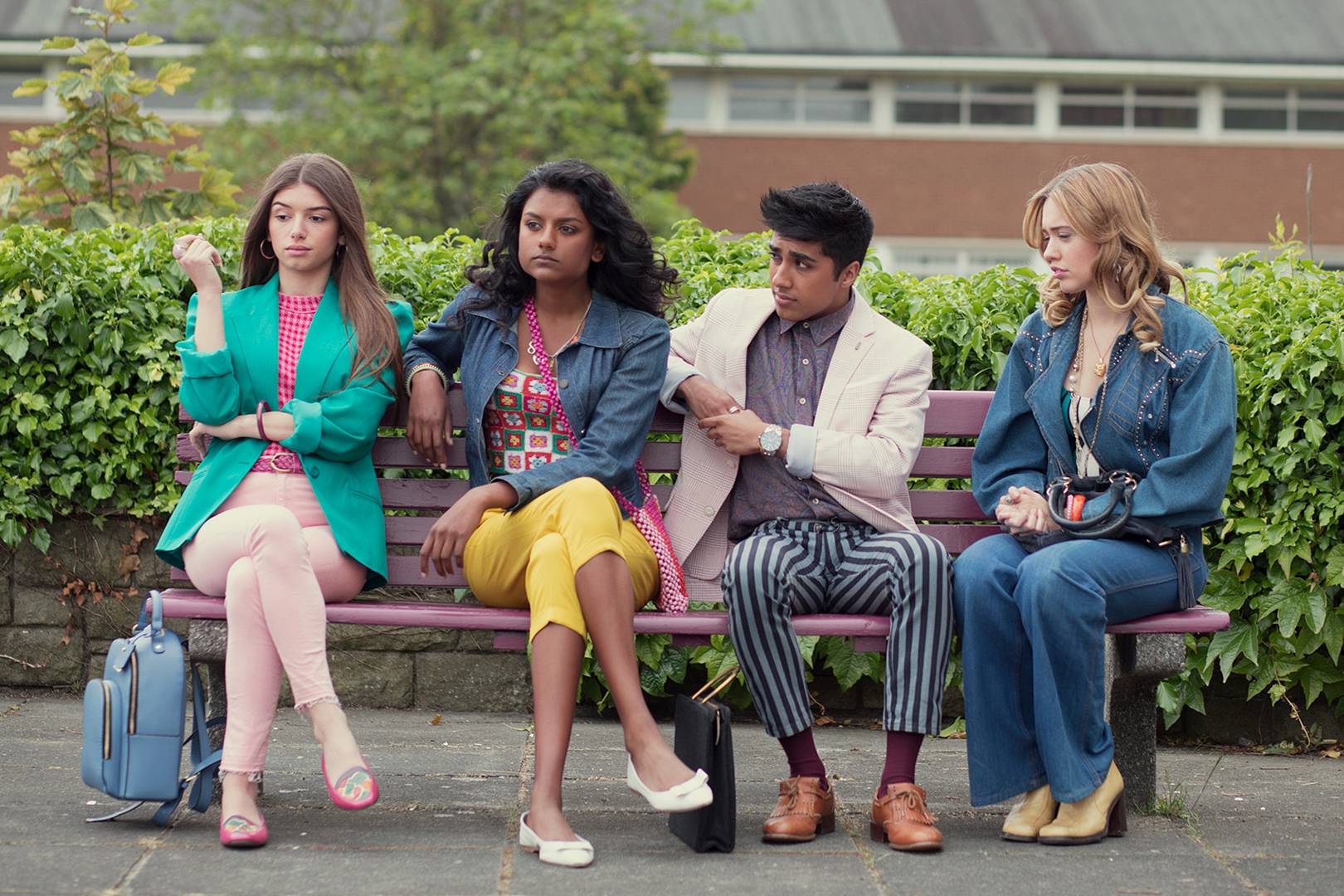 4. Interestingly unusual setting
The show's aesthetic features and mood will make you think that the story is set in the 80s – from the fashion to the background music. But then, you see the characters using mobile phones and MacBooks. Adding to the confusion is the fact that the story is set in the UK but the school where Otis and his friends go to looks like a typical American high school.
Gillian Anderson (Otis' mom) told RadioTimes.com that this was a purposeful move from the writers and Netflix. She said, "There is a bit of both worlds, decidedly, in the series, and the aim and the hope is that Americans won't notice.
"For instance, the Brits may notice that they are throwing American footballs, whereas the Americans won't notice that that might be strange for people speaking with British accents.
"The rules are shifting all the time in terms of how an audience receives the shows that they're watching, what they're willing to accept and what realms and worlds they're willing to step into to suspend their disbelief. I think Netflix feels quite strongly that they've hit on something with this amalgamation."
5. Awesome soundtrack
Music buffs will love the show's well-curated soundtrack featuring decades-old goodies like Go West's 'King of Wishful Thinking', A-ha's 'Take On Me', The Smiths' 'Asleep', The Cure's 'Boys Don't Cry', The Psychedelic Furs' 'Heaven' and Billy Idol's 'Dancing With Myself'.
6. Coming-of-age narrative
The heart and soul of the show is made up of coming-of-age tropes such as dealing with dysfunction in the family, the need to either belong or be different, self-acceptance, and being friends or falling in love with unlikely people. It's educational to both young and old, but written with a lot of heart.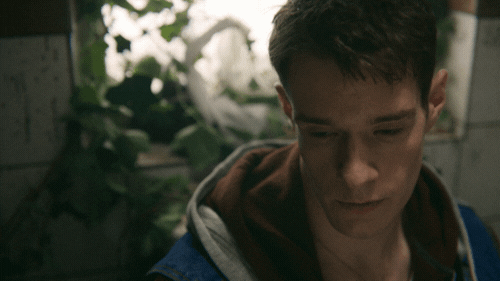 So, the next time you get confronted by the sea of titles on Netflix, click 'Sex Education.'
Good news – Netflix gave in to the clamor of the viewers and has recently confirmed that 'Sex Education' will be back for its second season.