I adored 'Kita Kita'. It's a lighthearted story that doesn't ask too much from its viewers, only to admire scenic locations and bask in the adorable chemistry of its two leads. It has enough emotional weight for you to give a crap about its characters, buoyed by strong performances from Alessandra De Rossi and Empoy Marquez.
Empoy, in particular, was a standout. Aside from proving that he's more than just a comedic sidekick to absurdly good-looking leads, Kita Kita's nod as the highest-grossing Filipino indie film of all time shows that yes, there is room for the unconventional leading man.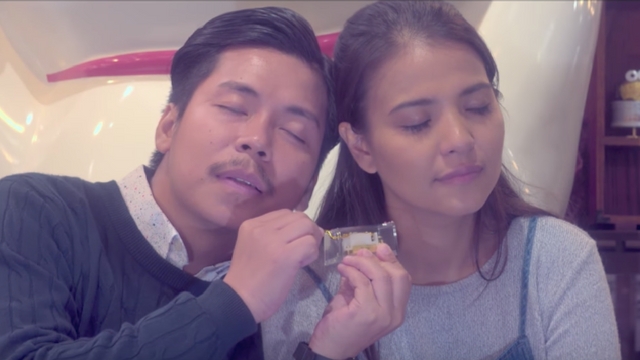 This choice of casting was brought up again when news broke that Toni Gonzaga's lead for the remake of 'My Sassy Girl' is Pepe Herrera. While many comments were congratulatory, some questioned the casting of Herrera, who rose to national prominence as Cardo's long-time sidekick Benny in 'Ang Probinsyano'.
Why should Herrera, a seasoned theatre performer and a CineFilipino Best Actor winner, be given a shot? Surely it was a huge blunder to cast one of the leads of 'Ang Pangarap Kong Holdap', which so happens to be one of Netflix's most-watched titles in 2020. Never mind that he's brilliant in 'The Hopeful Romantic', as underrated as that film is.
Sure, casting the likes of Marquez and Herrera is a gamble, especially in an industry that's used to gods and goddesses. But I'd argue that the pair carry a sense of earnestness that is normally absent in your typical rom-com. Not everyone is #blessed with the looks of Dingdong Dantes, but that doesn't stop the average Joe from falling in love.
There's no harm in a good escapist story, but once in a while, it's refreshing to explore the trials and tribulations of relationships through the eyes of someone who's… well, 'normal'. We already know that the budding entrepreneur who looks like Gerald Anderson will have a better chance of winning the romance lottery, because who isn't attracted to wealth and success, even in the slightest?
But what happens to Juan Dela Cruz, whose charm lies in the more intimate of qualities, such as being witty, funny, or just being genuinely honest in his intentions? What kind of 'magic' exists in connections that transcend the physical and the material?
The concept of love is complex enough to entertain multiple possibilities, and it's nice to be reminded that hey, meeting someone awesome is a reality for everyone, not just for individuals with traits bordering on fantasy.