If you were one of the thousands who thought Keanu Reeves was dating Helen Mirren, then you're not alone.
I thought keanu was dating helen mirren based on the photos

— Sophia Benoit (@1followernodad) November 5, 2019
I've spent most of the morning thinking Keanu Reeves was dating Helen Mirren

— Alex J Call (@AlexJCall) November 5, 2019
Saw the photos and legit thought Keanu Reeves was dating Helen Mirren. Which I also would have supported. pic.twitter.com/rYoC9nCLzZ

— Travon Free (@Travon) November 5, 2019
The veteran actress was mistakenly tagged by some as Keanu's girlfriend, artist Alexandra Grant, when the couple went pvblic last Nov 5. Perhaps it was the silver hair and the regal aura that did the trick? Regardless, Mirren says that she has no problem with the comparisons.
'I saw that. That was very flattering on me, you know, because she's obviously lovely.' said the English actress during a red-carpet interview for her movie 'Good Liar'.
Mirren was also all-praise for Keanu, who worked with her current husband of 22 years, director Taylor Hackford, in the 1997 film Devil's Advocate.
'He is just the most adorable, lovely person. So she's a lucky girl and I'm sure that he's a lucky boy.', she gushed, as if we needed more proof that Keanu is an adorable human being.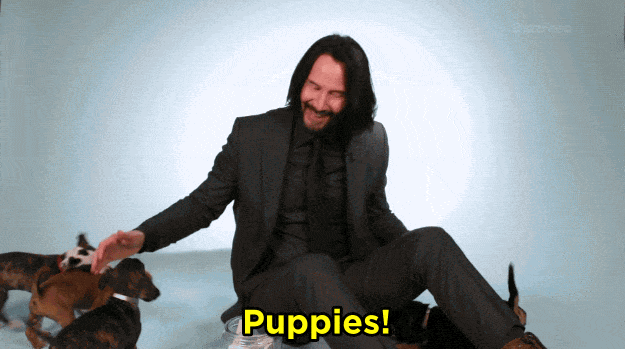 The 55-year-old Reeves and the 46-year-old Grant are long-time friends and collaborators, having worked on Keanu's picture books Ode to Happiness and Shadows. Both feature artworks from Grant.